15 Types of Windows – Window Frame & Design (Explained with Images)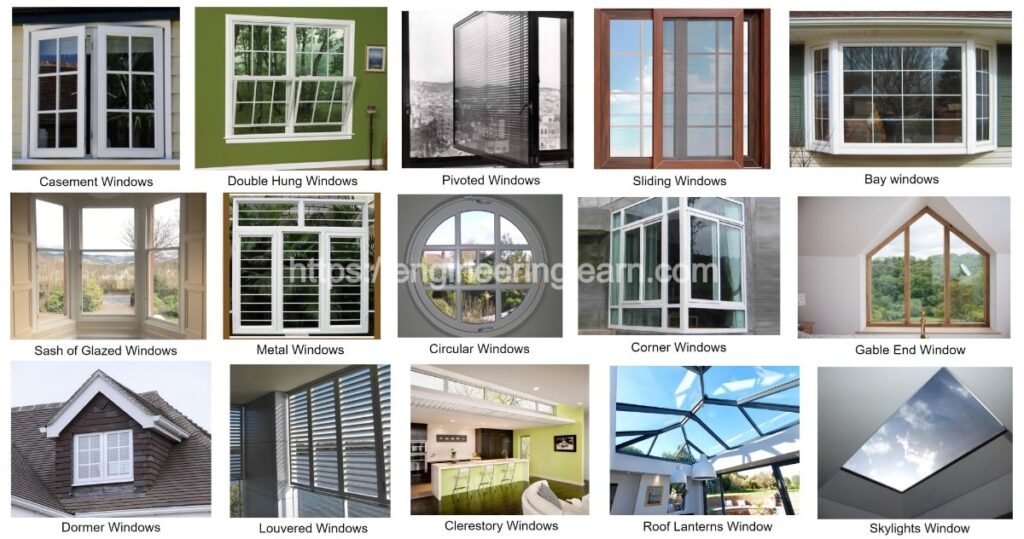 Types of Windows: Frame & Design :- The common varieties of window used in building can be group as follows;
Different Types of Windows
1. Casement Windows
: ( Types of Windows )
Casement windows are the windows in which shutters are provided and they open like doors. Casement windows have mullions and transoms, horizontal and vertical sash bars, rails, frame, styles and they have construction like door construction.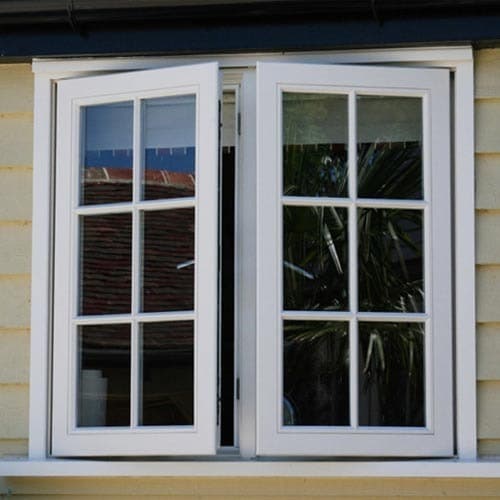 Technical terms for casement window
Head: The uppermost horizontal part or the top part is called head.
Sill: The bottom or lowermost part of window are called sill.
Frame: Frame is the group of members which provide support for the window.
Style: vertical member of shutter in outside of window called style.
Top rail: In shutter, the topmost horizontal member is called top rail.
Lock rail: In shutter, the middle horizontal member is provided where locking arrangement is present, this is known as lock rail.
Bottom rail: In shutter, the lowermost horizontal member is called bottom rail.
Cross- rail or intermediate rail: In top and bottom rail of shutter the additional horizontal rail fixed is called intermediate or cross- rail.
Panel: Area which is enclosed by the adjacent rails is known as panel.
Shutter: The complete assembly of panels, styles and rail is called shutter.
Sash: For carrying glass a special type of frame is provided which is made up of light section. It contains two vertical styles, a top rail and a bottom rail.
Rebate: It is a depression made in window to receive shutter.
Putty: For fixing glass panels, a mixture of white chalk and linseed oil is used called putty.
2. Double Hung Windows
: ( Types of Windows )
They are those type of windows in which pair of shutters are provided which are enabled in sliding in the grooves which is provided in the frame. In each sash, cord and chain over pulley are connected with pair of metal weights. Arrangement is done in such a way that lower sash moves in upward direction, and provide opening at bottom while upper sash moves in downward direction and provide opening at the top.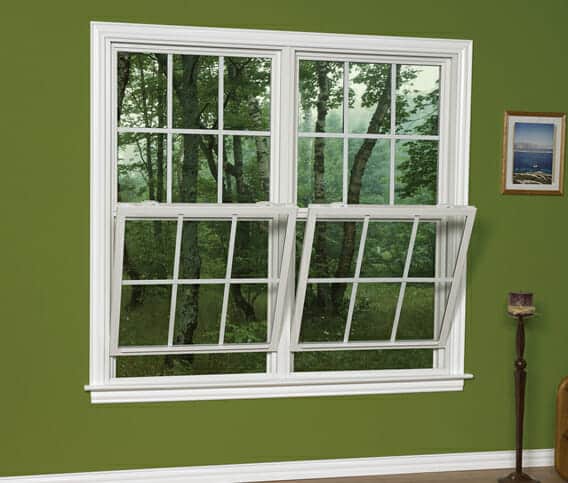 Chain or chord is fixed to style. The shutter is opened when the weights are pulled according to the required level. Therefore cleaning of the shutters and ventilation is controlled easily.
3. Pivoted Windows
: ( Types of Windows )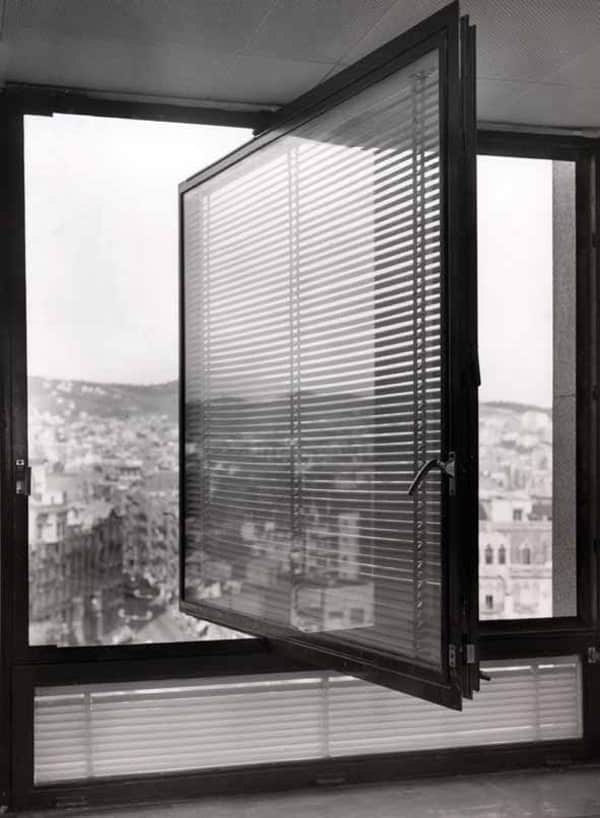 The shutters are allowed to swing round the pivots. In pivoted window the frame is same as in casement window except which no rebates are provided. These windows are pivoted either horizontally or vertically. The windows which are pivoted are very easy in cleaning and they provide more light in comparison to side- hung windows.
4. Sliding Windows
: ( Types of Windows )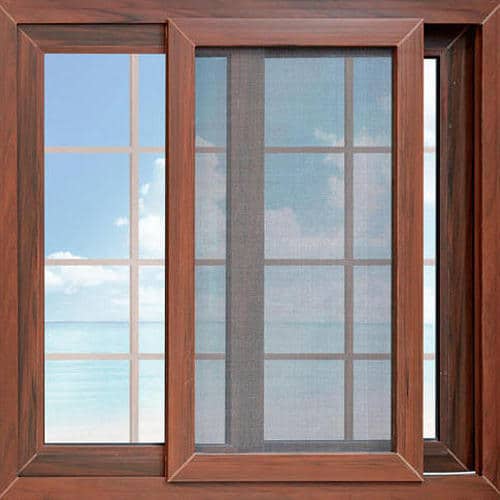 These windows are similar to the sliding doors and the shutters move on the roller bearings, either vertically or horizontally. To receive the shutters when windows are open suitable openings are provided in the walls. These windows are commonly provided in buses, trains, bank counters, shops etc.
5. Louvered Windows
: ( Types of Windows )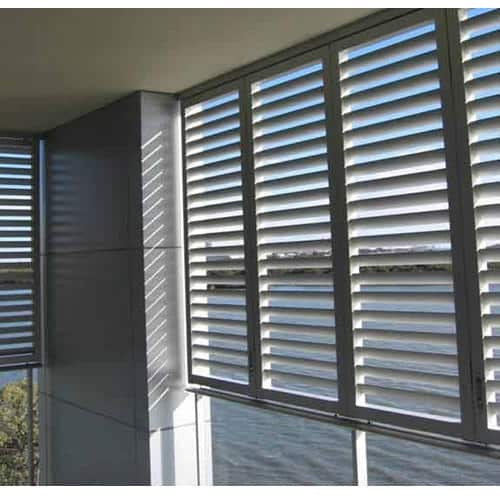 The louvers are provided as in case of louvered doors. Free passage of air is provided when they are closed as well as they maintain sufficient privacy at the same time. Top rail, bottom rail and two styles grooved to receive the louvers are provided in the shutters. Louvers have 45 degree as the economical angle of inclination which is generally fixed in their position. If however they are to be raised or lowered, some mechanical operating device will have to be provided. In outside downward direction slope is provided in the louvers for the prevention of entry of rain water inside the building.
6. Sash of Glazed Windows
: ( Types of Windows )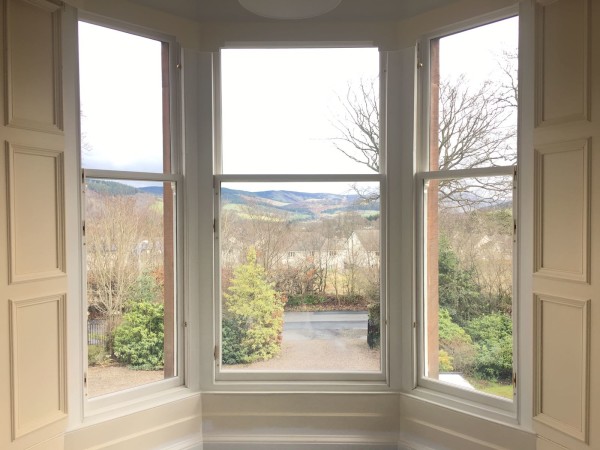 These are fully glazed casement windows. Rebates are provided in sashes to adjust the glass panels. The width of rebate is about 15mm and the depth of the rebates is 5mm respectively. Putty or small fillets are provided to secure the glass in position and are known as glazing beads.
7. Metal Windows
: ( Types of Windows )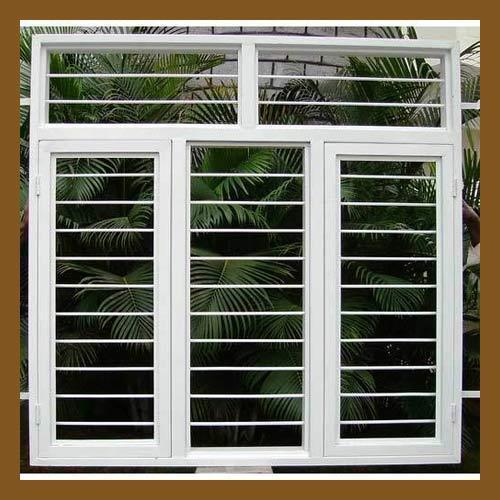 In public buildings they are widely used now days. Mild steel, bronze or other alloys are the metals used in the construction of metal windows. The steel windows of standard sizes are widely used and manufactured.
8. Circular Windows
: ( Types of Windows )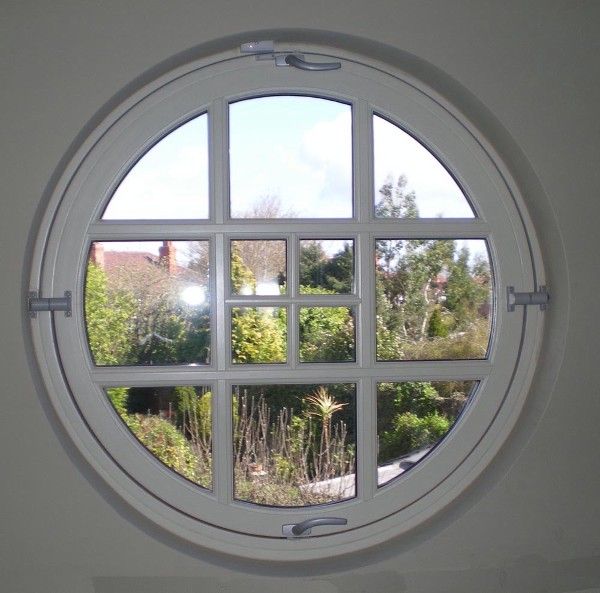 These are pivoted windows which is of circular in shape. They are generally provided in factories, workshops etc.
9. Corner Windows
: ( Types of Windows )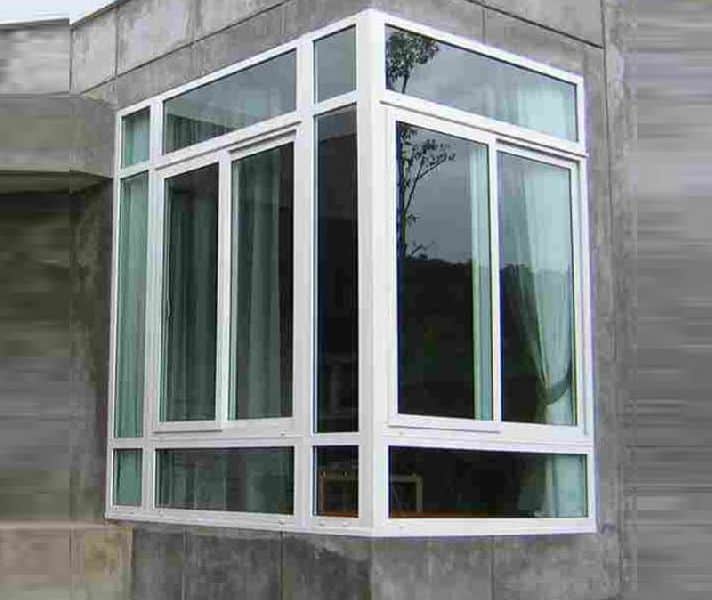 These windows are provided at the corner of a room. They are constructed at the corner of any room thus they contain two faces which is in two perpendicular direction to each other. Therefore they have light and air entering from two different directions which also improve the elevation of the building. However special lintel beam will have to be cast at the corner and the jamb post of the window at the corner will have to be made of heavy section.
10. Gable End Windows

: ( Types of Windows )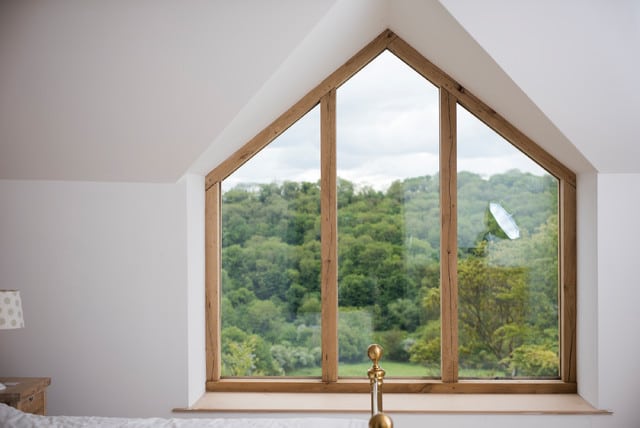 These are the windows which are provided in the gable ends of a roof.
11. Dormer Windows

: ( Types of Windows )
These are the windows which are provided on the sloping roofs. Dormer windows are generally provided for better lighting and air to rooms. They are constructed below the roof slope.
12. Bay windows

: ( Types of Windows )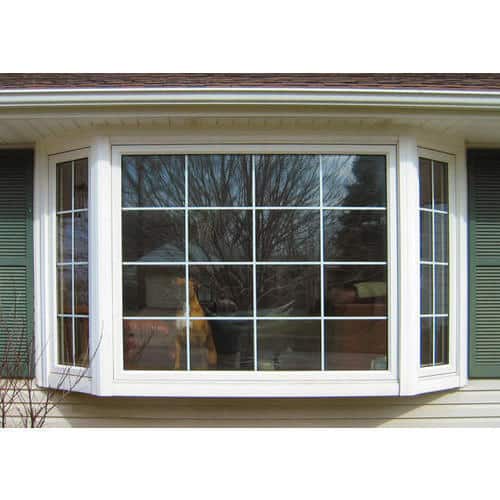 These windows project outside the external walls of a room. They may be square, splayed. Circular, polygonal or of any shape. In bay windows the projection is started from floor level or from sill level. They provide more light, enhance ventilation of the building and provide better ventilation.
13. Clerestory Windows

: ( Types of Windows )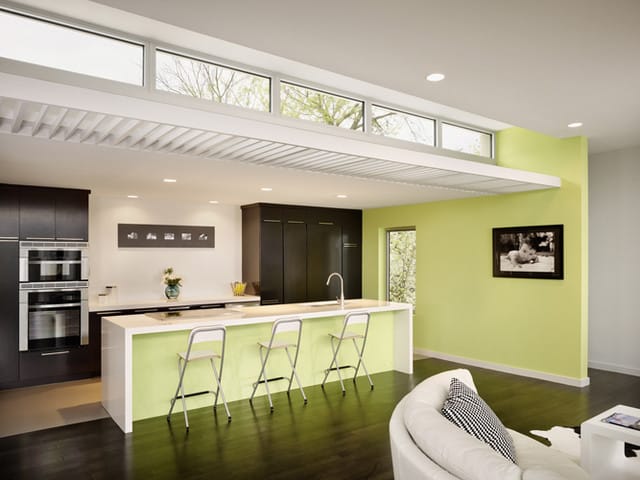 Clerestory windows are provided around the top of main roof. Their shape is pivoted and inside the room they provide good ventilation when front portion is blocked by verandah. It also increases the aesthetic of the building. To avoid the accumulation of rain water in the room it should be carefully designed so that upper part opens inside and lower part opens outside.
14. Roof Lanterns Windows

: ( Types of Windows )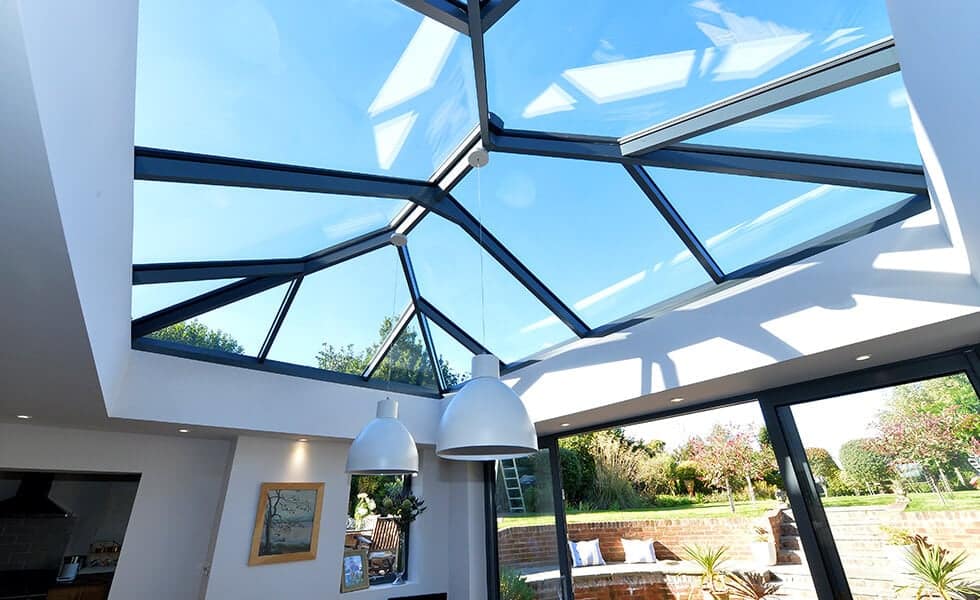 Lanterns or lantern light window are generally fixed on flat roofs, for the purpose of light in the building when the light from windows are not sufficient. They can be of curved, rectangular or curved shape. Generally the glass panel is fixed when it is provided for light only but they are pivoted when ventilation is also required with light.
15. Skylights Windows

: ( Types of Windows )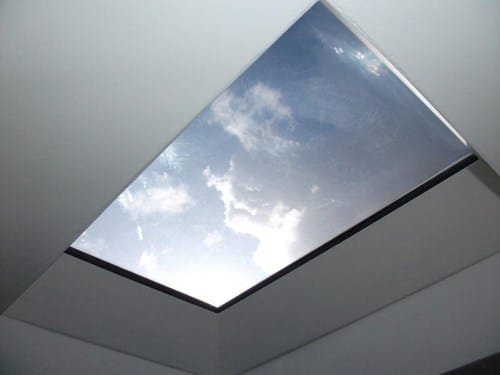 Skylights are the windows which are provided on pitched roof's sloping surface. After suitably trimming the common rafter the skylight is placed on the curb frame. They are generally provided for light therefore their glass panels are fixed. Lead flashing is used at the opening of skylight to make the roof area water proof.