8 Types of Bolts and Their Uses [with Pictures & Names]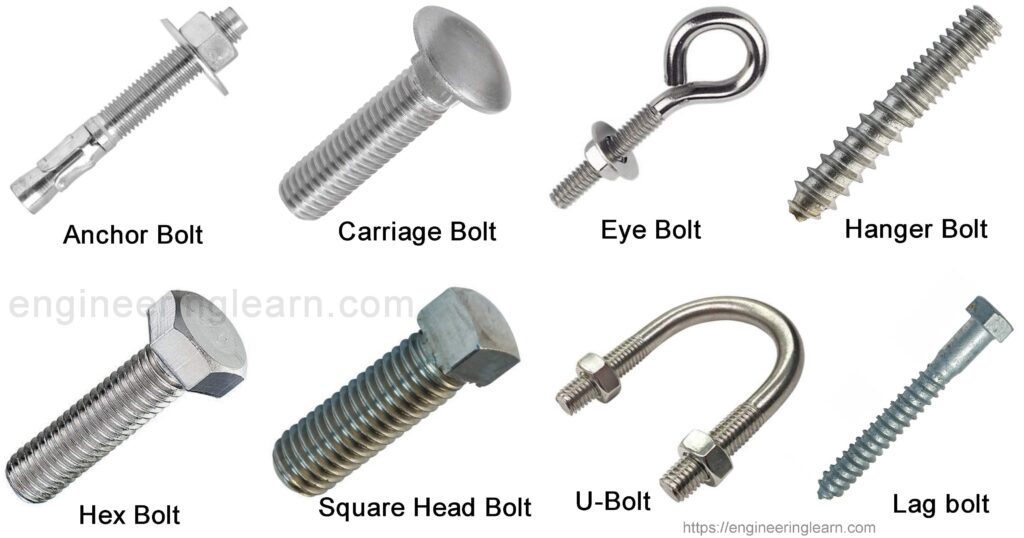 Introduction

:
TYPES OF BOLTS :- A bolt is basically a form of threaded fasteners with an external male thread needed a matching pre-formed female thread such as a Nut.
MAIN COMPONENTS OF BOLTS

:
Bolts mainly consist of head and a cylindrical body with screw thread to its length. Nut is the female member of the pair having of the pair, having internal thread to match with bolts.
MATERIAL OF CONSTRUCTION

:
Bolts are very often made of steel, and where resistance requirement meets or protected from corrosion. They may be galvanized or SS, brass, bronze, zinc or titanium may be used. Material of construction of bolt is subject matters to the application, condition or services.
TYPES OF BOLT
Anchor bolt
Carriage bolt
Eye bolt
Hanger bolt
Hex bolt
Square head bolt
U-bolt
Lag bolt
1. Anchor Bolt

: ( Types of Bolts )
Bolt with threaded portion at one end and a non threaded l shaped on to the other end of the anchor bolt. Generally found with washer & nut (rust resistant Property).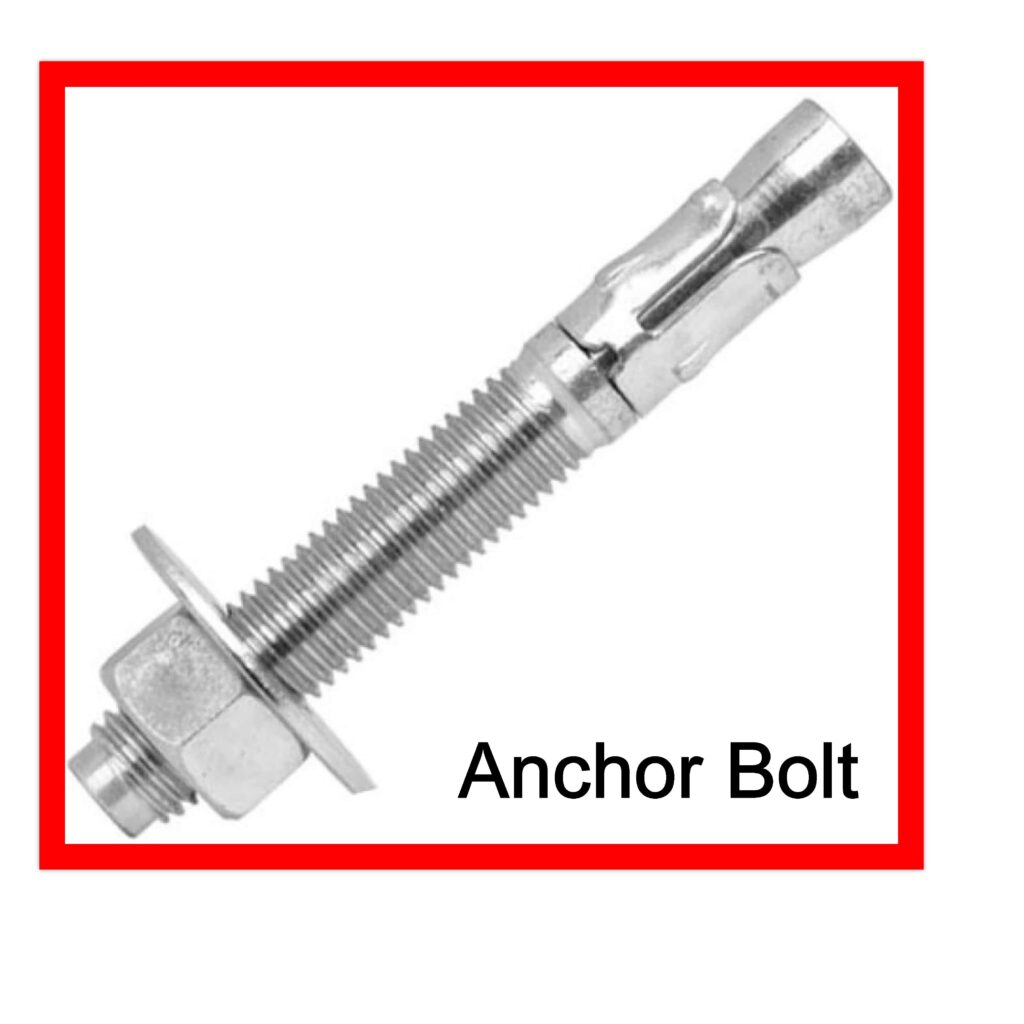 Application: setting the light poles, fastening the equipment to the concrete base.
2. Carriage Bolt

: ( Types of Bolts )
Carriage bolt are completely threaded with a smoothly formed head also equipped with square or ribbon undercut that keeps bolt safe during tightening.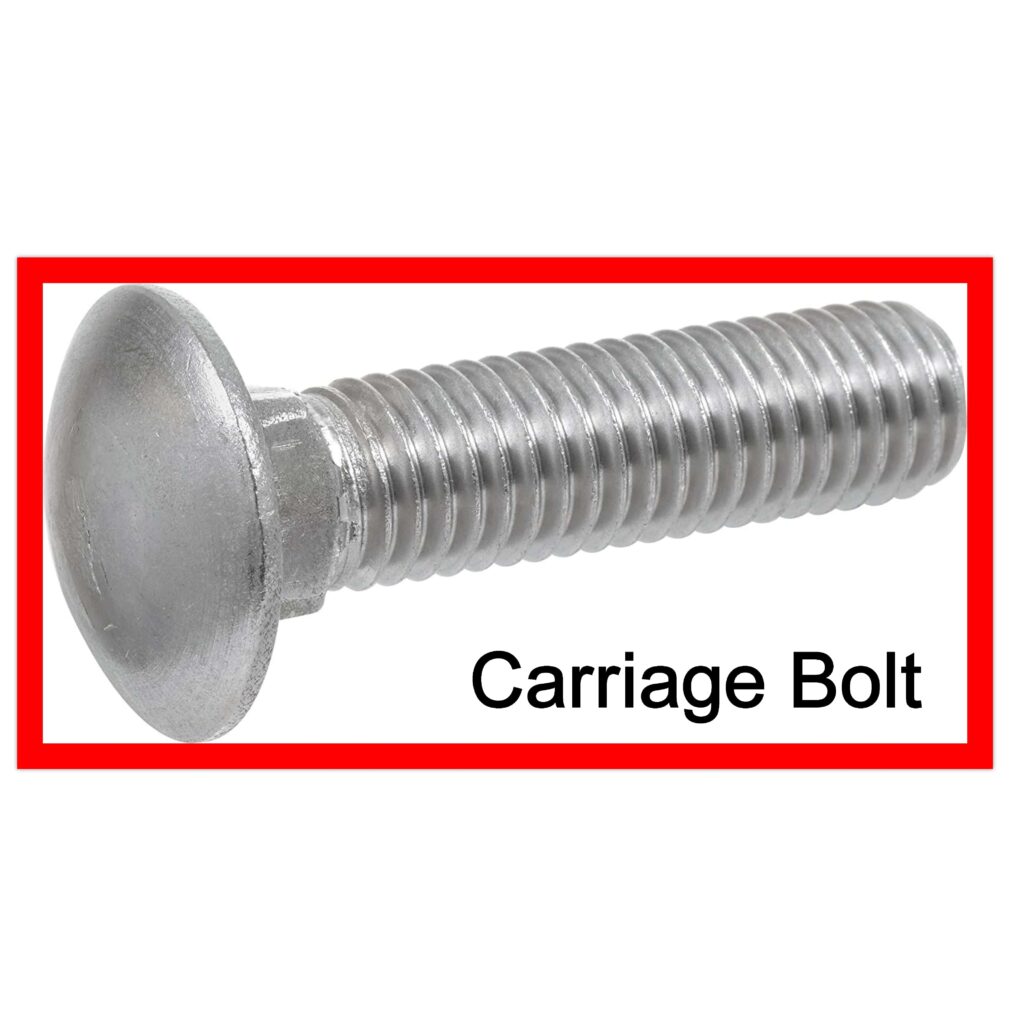 Application: wooden goods fastening with metals.
3. Eye bolt

: ( Types of Bolts )
Eye bolts are fasteners with rod shaped (with threads) on one end and forming the loop o the other end.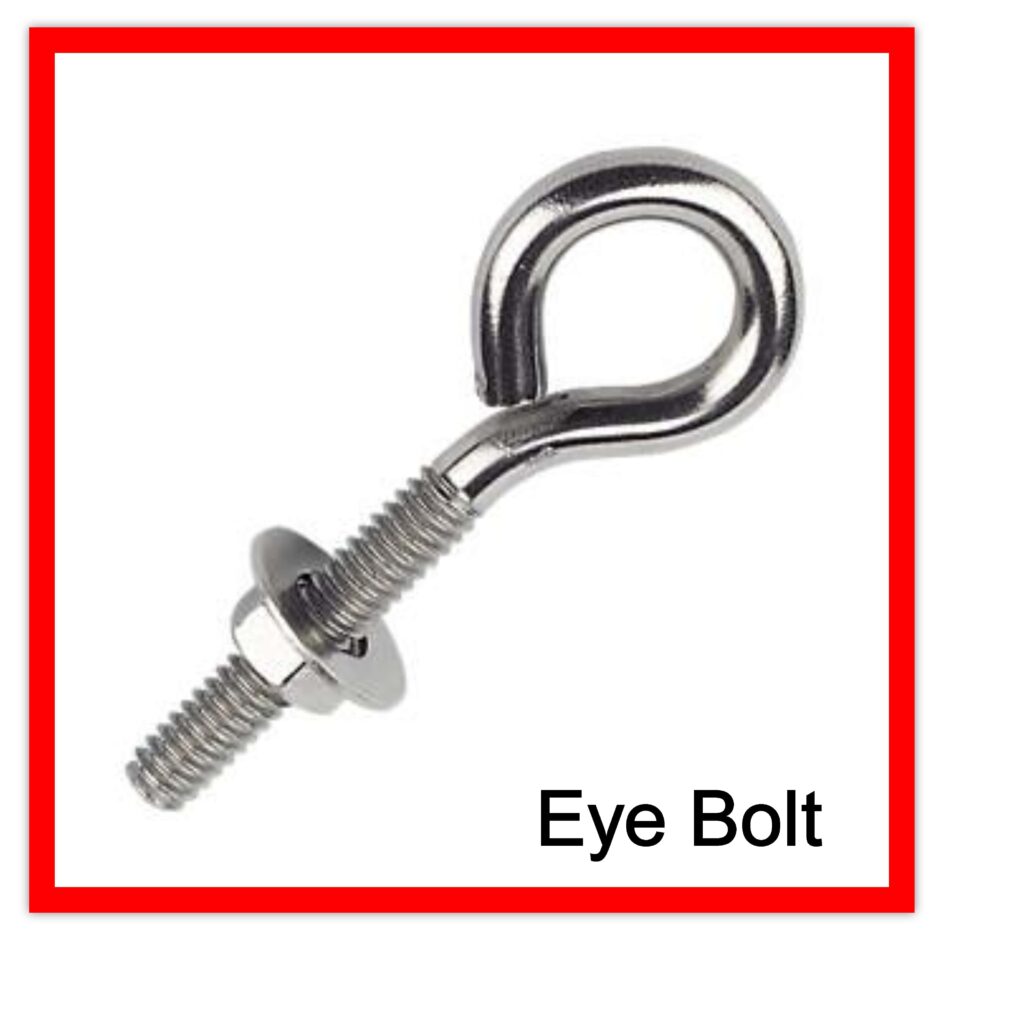 Application: used for high load and lifting application (heavy service).
4. Hanger Bolt

: ( Types of Bolts )
Hanger bolts produced with no head on the upper end of the bolt. Both ends of the hanger bolts are threaded. One end of the bolts having the shape of wooden screw.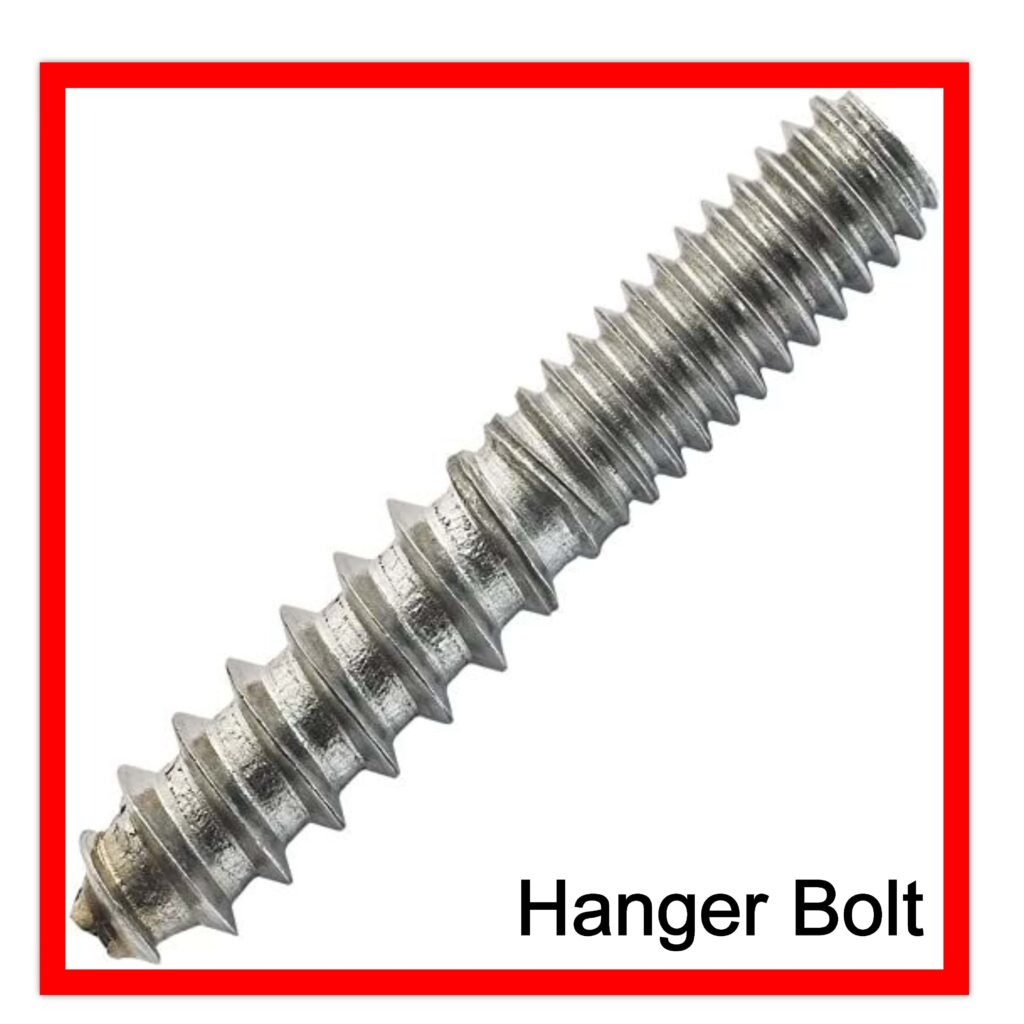 Application: In overhead (elevated) application, fastening with wooden application & rod application.
5. Hex Bolt

: ( Types of Bolts )
Bolts that are either fully or partially threaded with six sided head at the top of the hex bolt.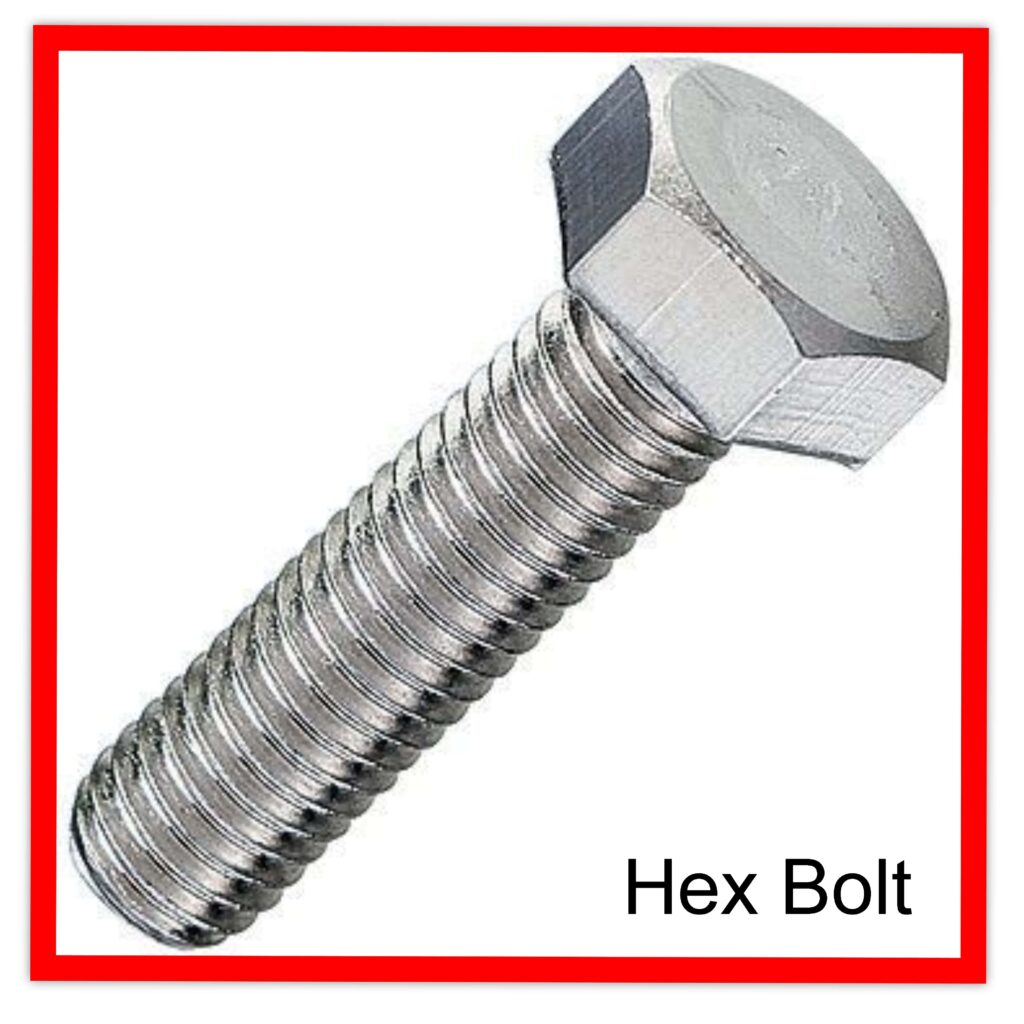 Application: hex bolts are used with a very wide range of application purpose for such as in construction or repairing of building and highway elements.
6. Square head bolt

: ( Types of Bolts )
Square head bolts are mainly consist of square head equipped with smooth shank with thread. These bolts can also be fully threaded without of the shank provision. Design of head facilitates the easier wrench grip during the tightening.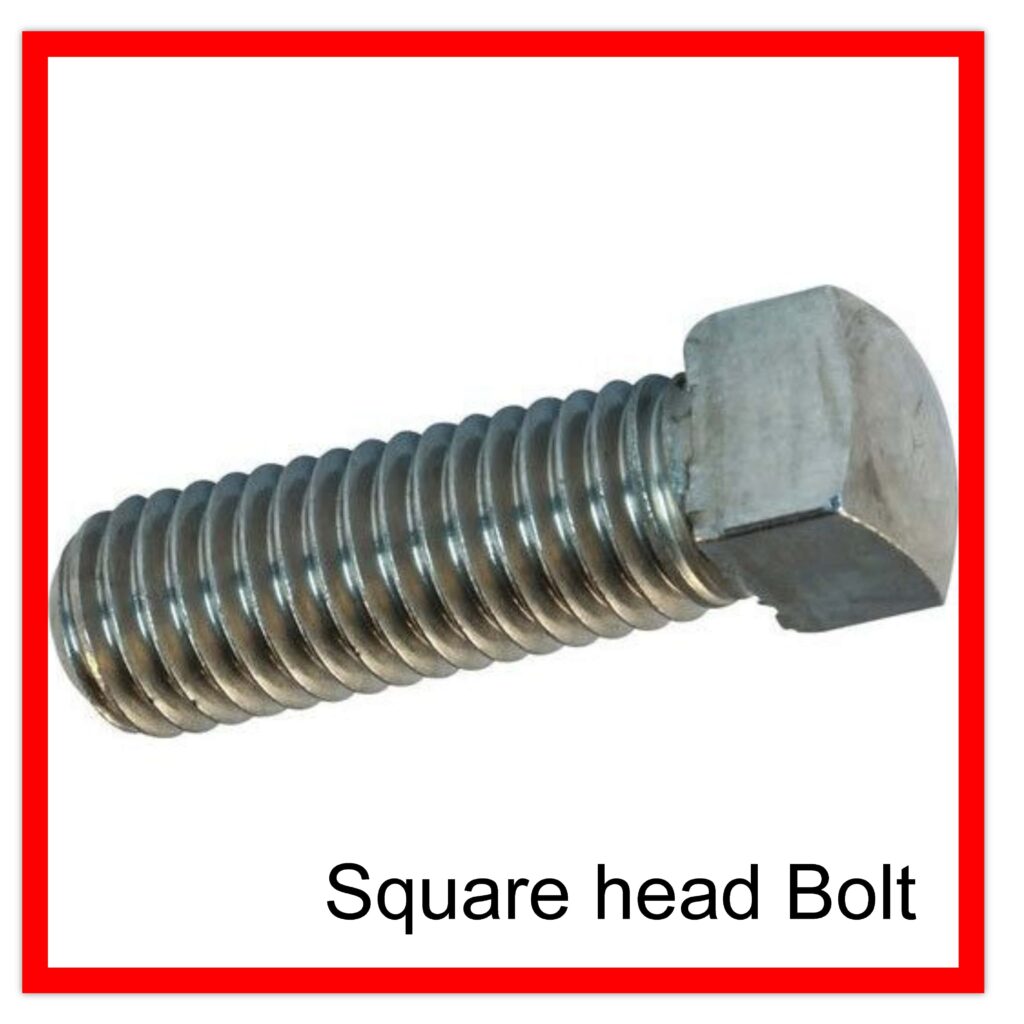 Application: industrial agricultural application & construction application.
7. U-bolt

: ( Types of Bolts )
U- bolt as the name suggest letter U threaded on to the both end of fasteners and non threaded inside of curved section.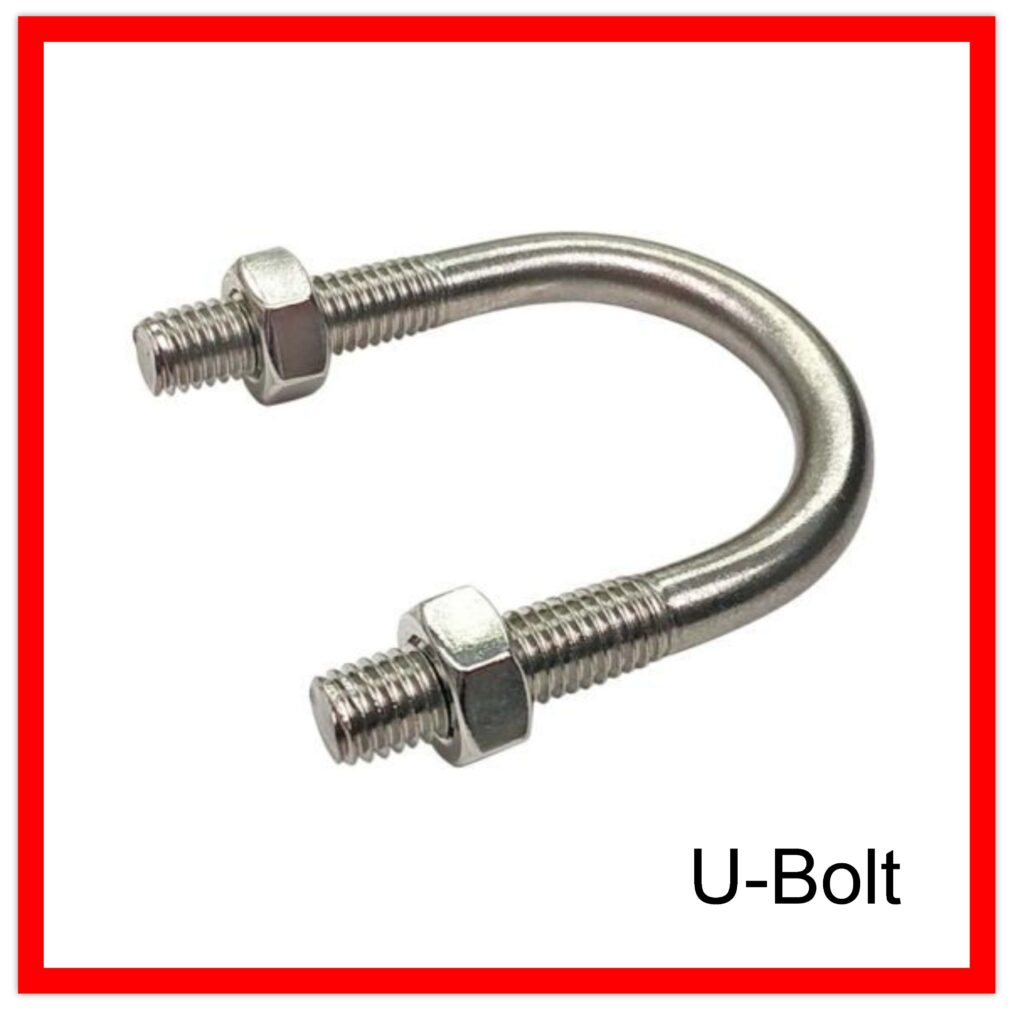 Application: supporting pipe works.
8. Lag bolt

: ( Types of Bolts )
One of the toughest fasteners who create its own threads when penetrates wood & other soft material.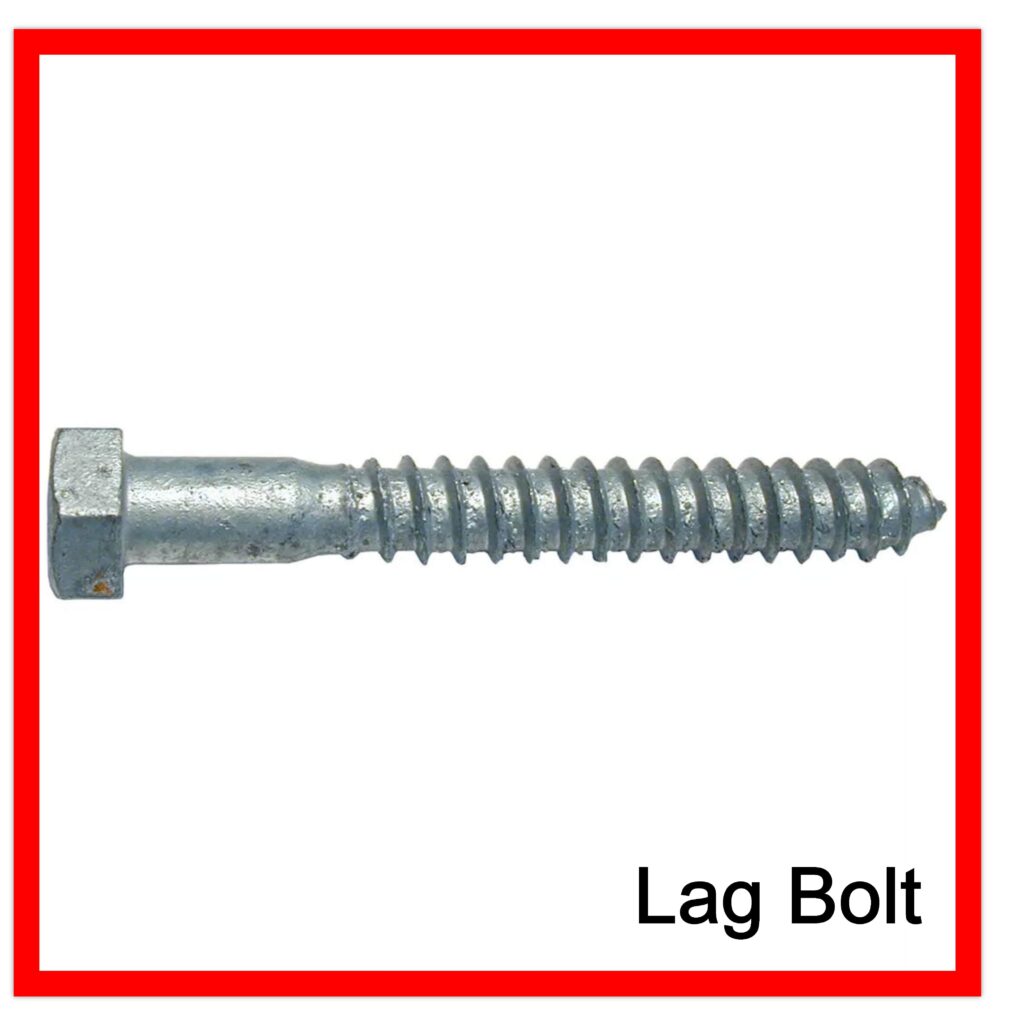 Application: connecting heavy materials that bearing extreme loads.
Bolt strength:
Bolt have marking to specify their strength, which basically depends upon the material of construction of bolts is made up of & dimensions too.
Bolt finishes:
Finishes related to the coating used on bolt material. Finishes can be very high to minimal quality.