Pneumatic Valve Types & Working Principle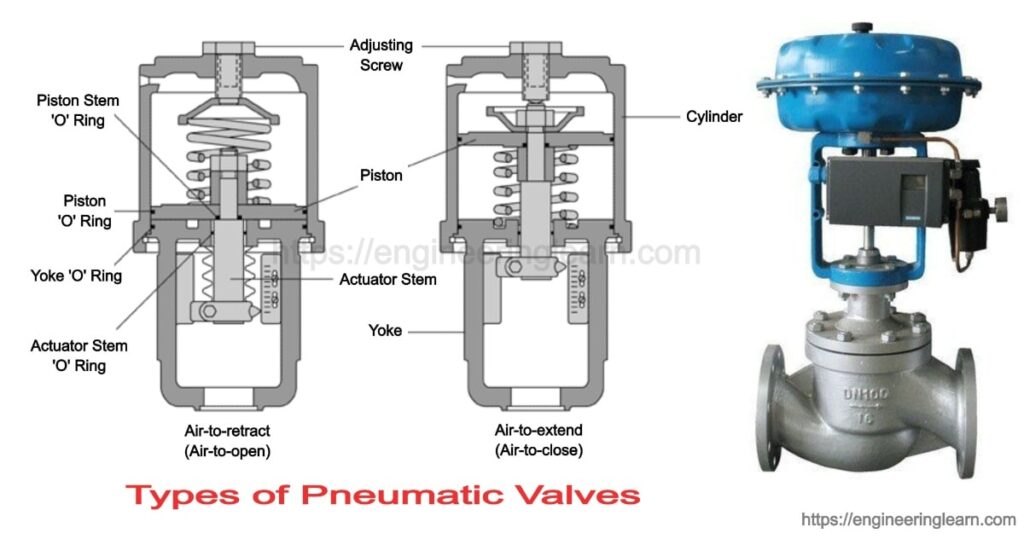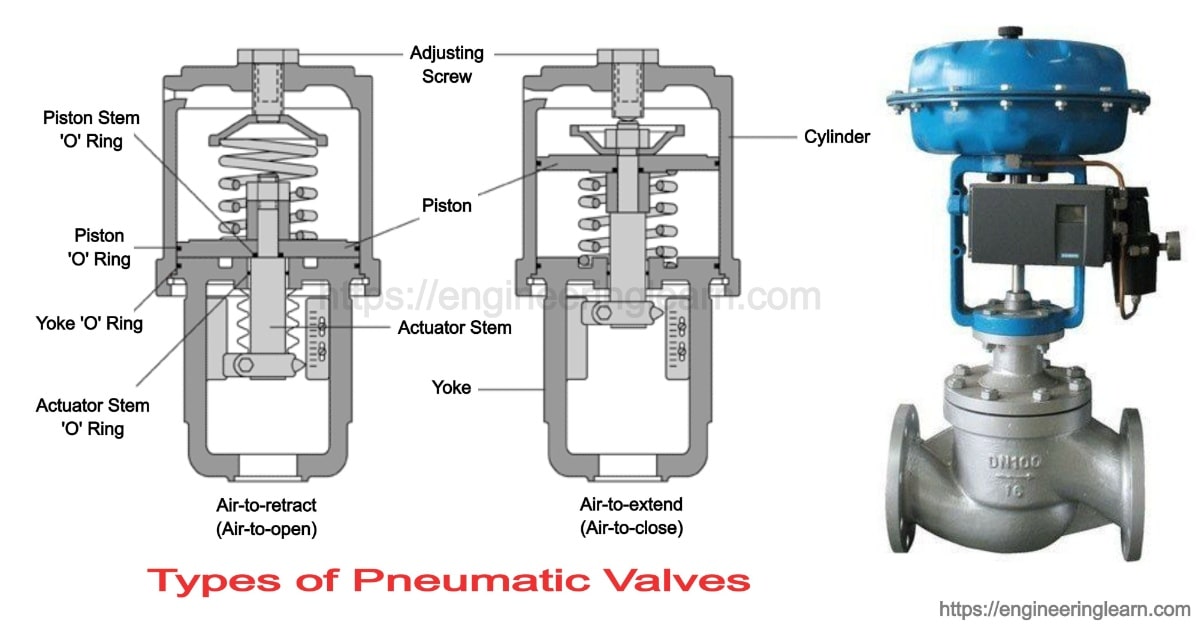 What is a Pneumatic Valve?
Pneumatic Valve Types & Working Principle :- Pneumatic valves are particular type of components which are used for controlling the pressure, amount and rate of air when it move through pneumatic system by controlling the material at its source and then by regulating the passage according to the requirement in pipes, tubes. To transmit power pneumatic systems depend upon the force of compressed air and are used in different industrial applications like diesel engines or pneumatically operated power tools etc. ( Types of Valves )
Working Principle of Pneumatic Valve
Opening and closing of pneumatic valves are done with the help of the actuation components in different ways like manually, pneumatically or electrically. The control mechanism on the valve uses air while water, oil or any other fluid are the media which are made to flow through the valve. So, this valve is working to provide control of flow in valve, but the fluid which is being controlled is not air. The air just works as a control media passed in a pneumatic actuator to close open or control the flow
With the help of actuators and positioners these valves reduce the pressure in a controlled manner. Pressure fluctuations are sensed by the controllers and they regulate the signal for air supply to pneumatic positioner. Pneumatic positioner supply air to diaphragm which leads to opening of valve while spring is used for opposing force which results in the closing of the valve.
Types of Pneumatic Valve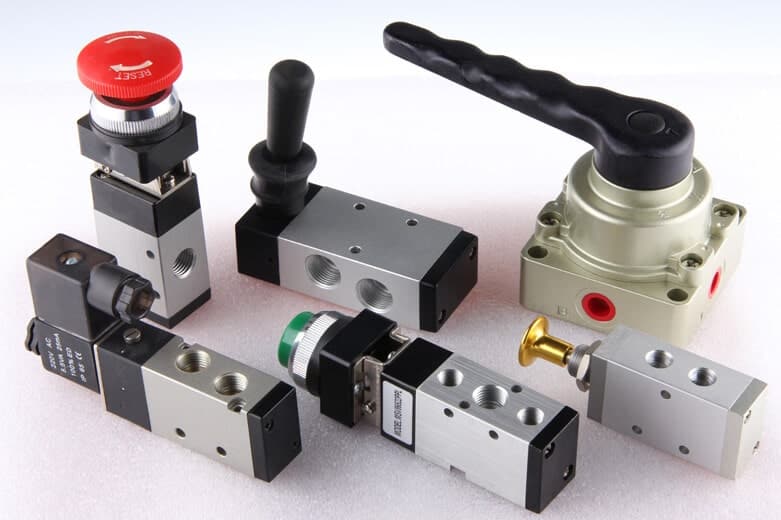 They are also known as direction control valves. They can be differentiated on the following basis: ( Types of Control Valve )
On the basis of number of entry and exit they have
On the basis of flow paths or switching positions they possess
On the basis of the mechanism used for opening and closing the ports
On the basis of the valve position when in unactuated state
On the basis of their respective function
Directional control valves
Pressure control valves
Direction of air flow is controlled by the functional directional control valve and it is a large class of pneumatic valve which houses multiple variants. In any hydraulic system they can be used in various ways like for connecting or disconnecting the main compressed air supply from system.
1. Spring offset Pneumatic Valves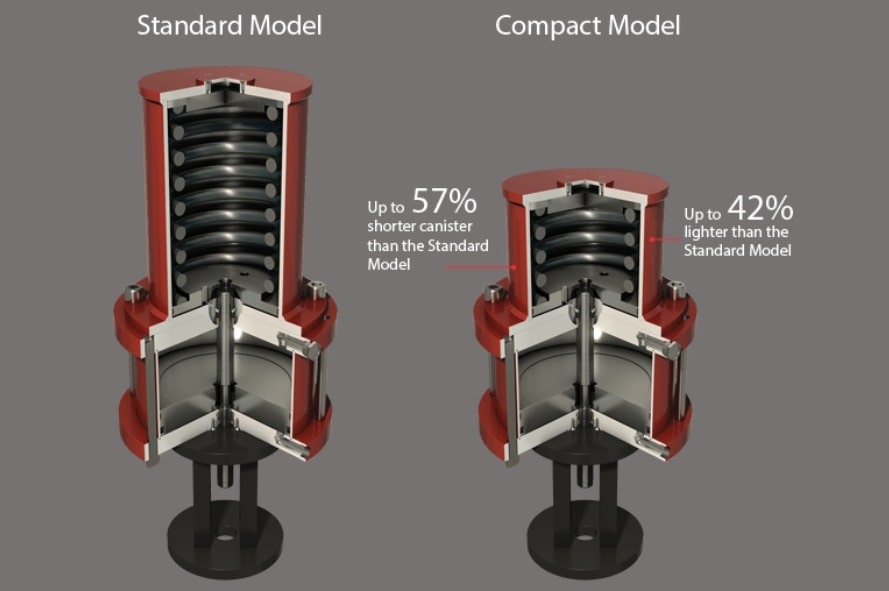 In this valve, for each and every port to be in open or closed position a valve spool is moved into position by an actuator. A spring releases the spool to free the valve spool and to return the pneumatic valve back to its previous condition. When a two way directional valve perform in this way then it is known as spring offset valve.
2. Two-way Directional Control Pneumatic Valves
They pass the air in two directions with the help of two ports which can be opened or closed. When the valve ports are closed then the air flow through valves is restricted and when the valve ports are open then the air can flows from first port through valve in the opposite direction.
3. Three-way Directional Control Pneumatic Valves
Three way directional control pneumatic valves have three ports and all of them are used for different purposes. First port is used for connecting the valve to actuator, second port is used for airflow and third port is provided for serving as exhaust exit. When first and second ports are opened and third port is closed then air can move through the valve to device. When first port and third port is open and the second port is closed then actuator can vent exhaust.
4. Four-way Directional Control Pneumatic Valves
Four way directional control pneumatic valves have four different ports and two of them are connected to the actuator, one of them to pressurized airflow and the other is used for the purpose of exhaust pathway. They are also the most common type of pneumatic valves used because they have four ports by which the valve can effectively reverse the motion.
Sometimes one additional port is provided in it to make it five ported four way valve and this five ported four way valve is generally used to provide dual pressure Which mean that the valve can apply only one of two different kinds of pressure depending upon the type of application or this valve can use the other port as a exhaust pathway.
Image Source :- Cowandynamics, Globalspec, Xpneumatic