10 Types of Construction Vehicles and Their Uses [with Pictures & Names]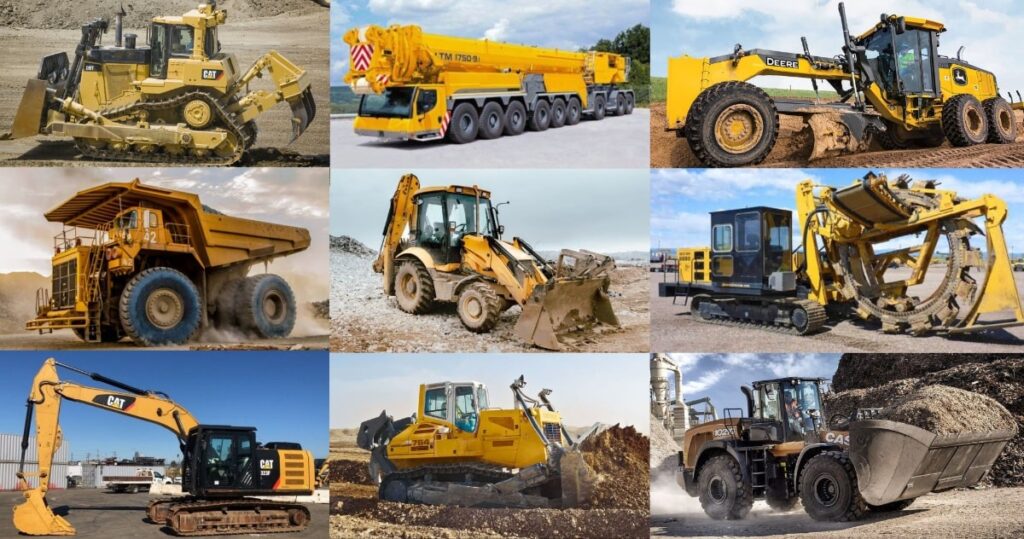 Introduction
Types of Construction Vehicles and Their Uses [with Pictures & Names]: – Construction vehicles are defined as "commercial motor vehicles" used for transportation of goods, wares, and commerce on roadways, except those that operate only on rails or tracks, passenger cars used for travel, and vehicles used to convey milk and farm products. To suit the nature of the activity, mechanical equipment in various types and styles is required for construction work. A single piece of equipment may now carry out several duties as opposed to the past when separate parts of equipment and construction vehicles were needed for each task.
It is not always feasible for the contractor performing construction work to own every type of construction equipment and construction vehicles needed for the completion due to the complexity of a project, a lack of skilled as well as efficient workforce, a project involving the management of vast quantities of earth materials, meeting timelines, and so forth. However, it can be bought valuable depending on how useful a piece of equipment or vehicle is. If equipment and vehicles will be used regularly and for a long time, it is more economical to buy them.
Types of Construction Vehicles
1. Bulldozers: ( Construction Vehicles )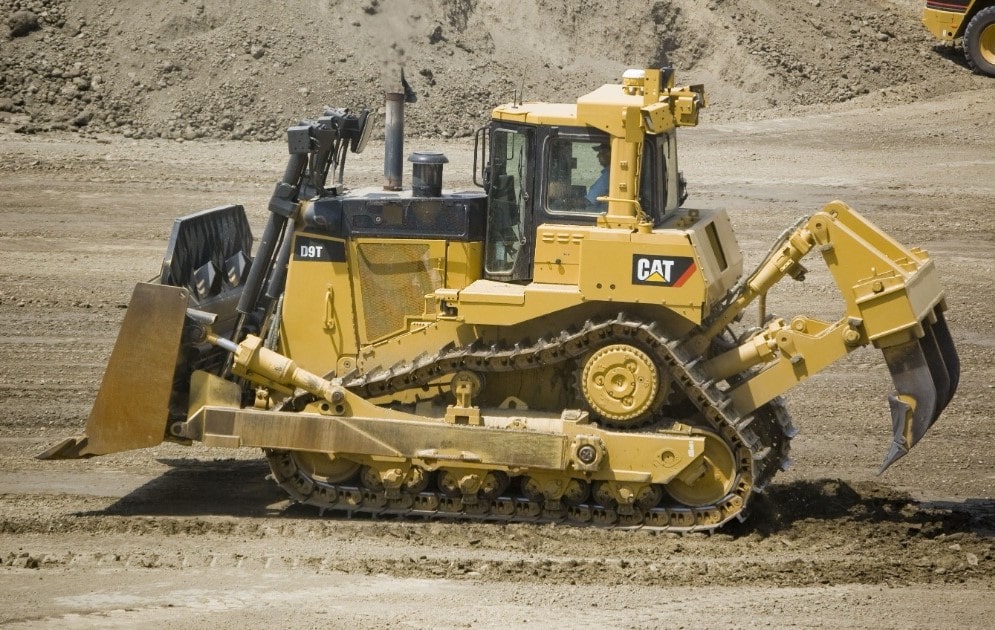 The most prevalent, well-known, and trustworthy kind of construction vehicle is the bulldozer. In addition, compared to other varieties, it is the strongest. A bulldozer may be compared to a tractor that has a large blade attached to the front. Bulldozers have metal blades that have the strength to push enormous amounts of sand, mud, rubble, etc.
Bulldozers may cling to the earth with incredible force. They are easily deployable, even on uneven terrain. The massive construction equipment's weight is distributed across a large area by the vast tracks of bulldozers. The pressure that is applied as a result is significantly reduced. Bulldozers have a torque divider that converts the engine power into a sizable dragging capability, making it simple to haul large tanks. Bulldozers clear roadways of obstructions, trash, bushes, and trees. Additionally, they can be used in farming tasks, military operations, and trench digging.
2. Front Loaders: ( Construction Vehicles )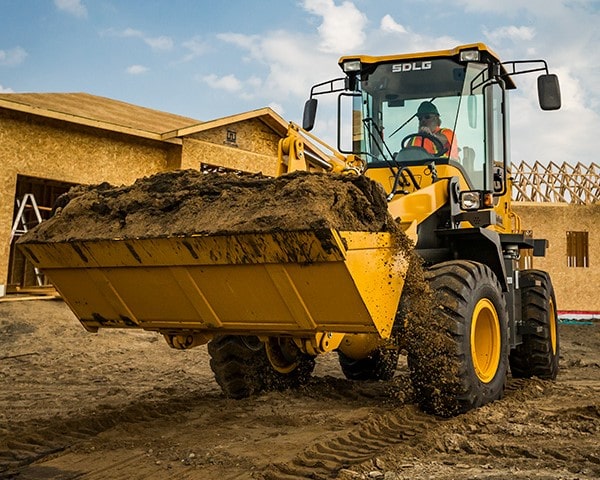 A front loader sometimes referred to as a scoop loader, bucket loader, front-end loader, or front loader, is a piece of earth-moving machinery. Front-loaders are similar to a bulldozer but located higher off the ground. They can traverse challenging terrain because of their enormous wheels. They have a movable arm with a big, square bucket to transfer material. The bucket could be detachable or permanently affixed.
Other equipment, including hydraulically powered buckets or forks, are occasionally used in place of the bucket. Moving soil is the front loaders' primary function. They are employed on building projects and during road maintenance. With front-loaders, transport construction supplies including bricks, metal bars, pipes, and digging implements. They are also employed to clear snow.
3. Grader: ( Construction Vehicles )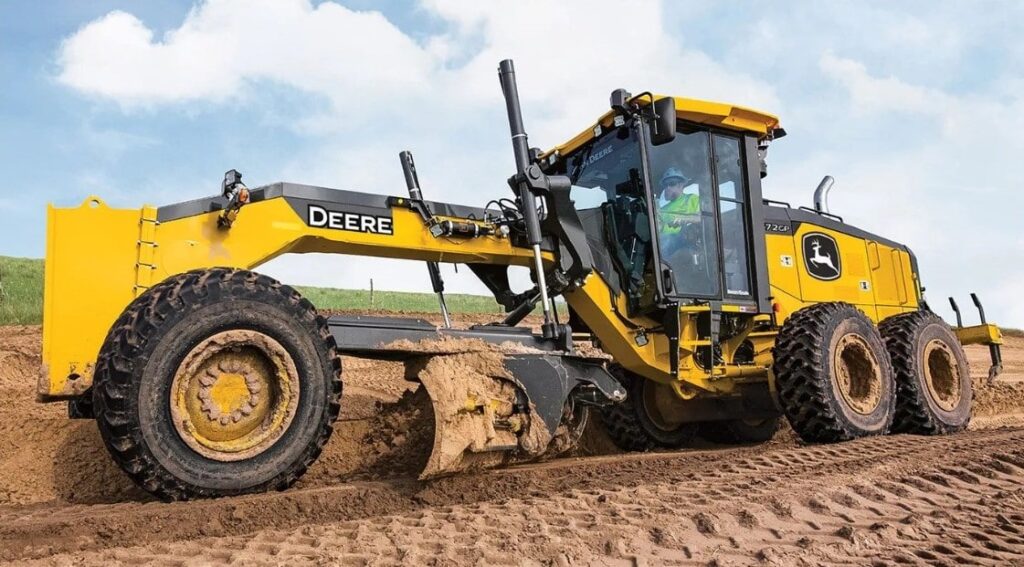 Graders are large construction machines with long blades, also called road graders or motor graders. A grader's primary function is to level surfaces and eliminate small amounts of dirt. Road building, gravel road building, and dirt road maintenance frequently include graders' employment. Graders are also used to prepare the base court of paved roadways, resulting in a broad, level surface that is then covered with asphalt. Before building huge buildings, they are also employed to lay the foundation pads for native soil.
4. Dump Trucks: ( Construction Vehicles )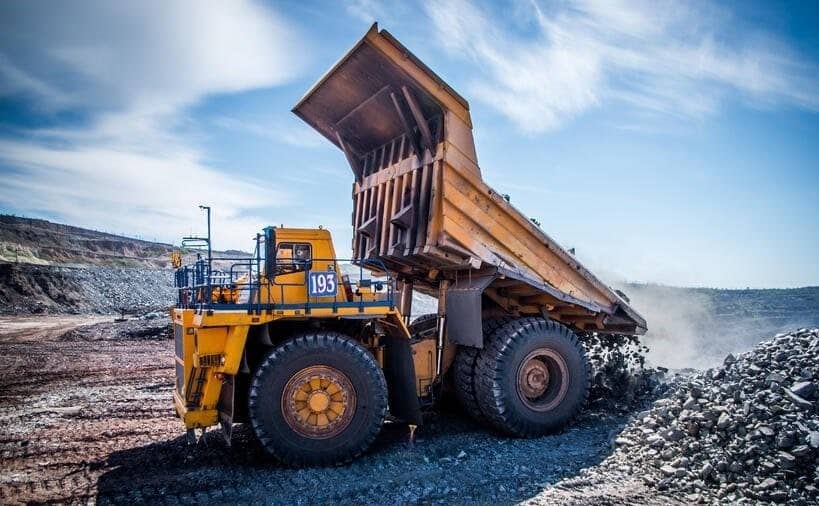 One of the most common kinds of construction vehicles is the dump truck. The primary use of dump trucks is to remove debris from construction sites. They can also transport more building supplies to the job site. ( Types of Trucks )
Types of Dump Trucks
A) Off-Road Dump Trucks
They go by the name "articulated trucks." They are mining operations that need the hauling of large amounts of aggregate that utilize construction vehicles. They are perfect for usage off-road or in rugged terrain.
B) Side Dump Trucks
They are the quickest dump trucks available for moving heavy loads of debris. Due to their length, they are suitable for sites with much room for movement. They reduce the chance of tipping by tilting to the side during dumping.
C) Transfer Dump Trucks
Transfer dump trucks are particular trucks drawn by an alternative trailer. A mobile cargo container is attached to the trailer. Without impacting maneuverability, it dramatically raises the vehicle's load capacity.
D) Standard Dump Trucks
The basic model is the most popular type of dump truck at building sites. They are ineffective on soft soils. They can move around with ease.
5. Backhoes: ( Construction Vehicles )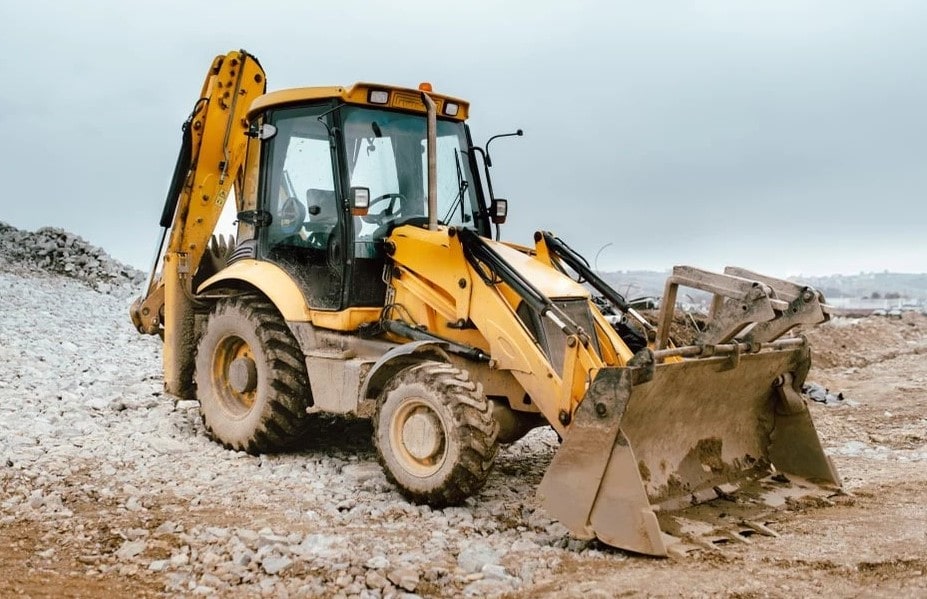 Another kind of earth-moving construction vehicle is the backhoe. Backhoes can be attached to a front loader or a standard tractor. They are used to dig trenches and ditches on construction sites to build foundations, wires, and pipelines. It can move snow and dig up dirt. Backhoes can navigate rocky terrain that other construction vehicles can find difficult. They may be employed to clear the construction site and remove trees and deep-rooted tree roots. They can rake down any loose soil. Backhoes can also be used to drill post holes and plant trees.
6. Trenchers: ( Construction Vehicles )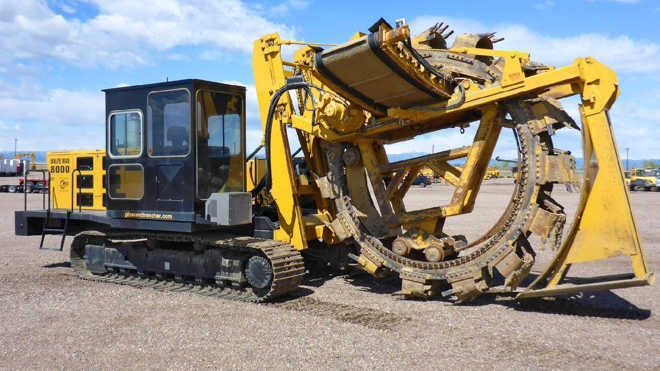 Trenchers are remarkably adaptable construction equipment that may be utilized for many different tasks. Popularity comes from its adaptability. Trenchers can be employed for trench digging, pipe laying, drainage installation, and trench warfare preparation.
Types of Trenchers
A) Chain Trenchers
Chain trenchers are made up of a track trencher and a digging chain. They are employed to cut trenches that are both deep and narrow.
B) Micro Trenchers
Micro trenchers are used when building work is done in urban locations. Instead of creating large ditches that disturb urban life, micro trenchers use a cutting wheel to create tiny ones.
C) Wheel Trencher
Wheel trenchers have a metal wheel with teeth. Pavements are cut using them during routine road maintenance. Construction companies use wheel trenchers to reach under-road utilities.
7. Cranes: ( Construction Vehicles )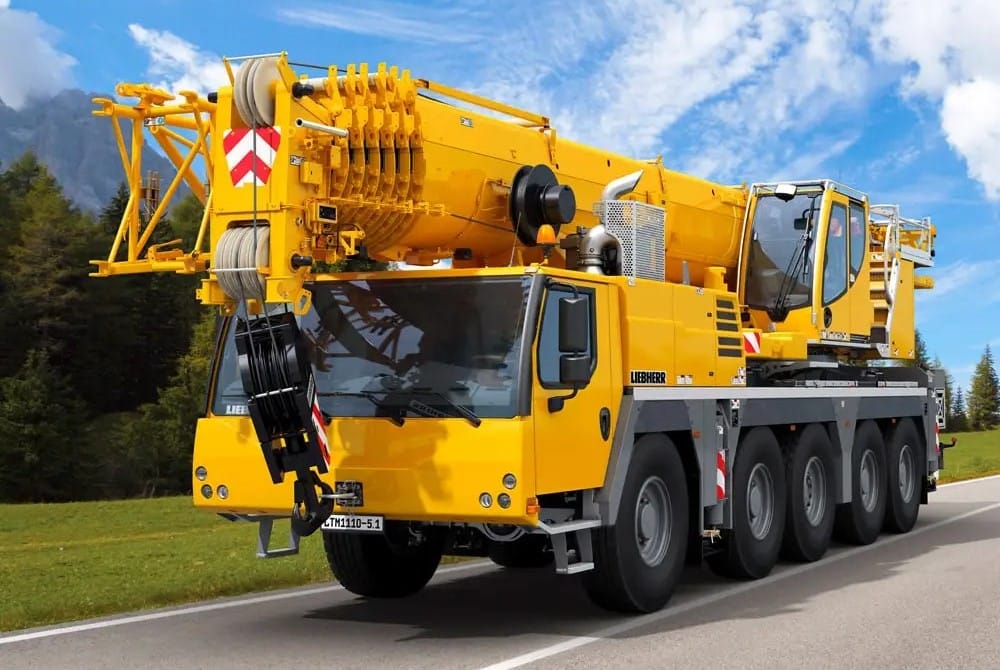 One of the most valuable pieces of construction equipment is the crane. They are made of pulleys and cables, which enable them to lower and lift things more powerfully than people could. They assist with lifting and dropping loads in addition to moving objects horizontally. Cranes are used by construction businesses on construction sites to help raise large goods that are difficult for human employees to move. Cranes can be stationary or move around. Mobile cranes are supported and stabilized by their sizable wheels, raised high while carrying considerable weight. In the construction of towering buildings, tower cranes are a frequent type of crane.
8. Excavators: ( Construction Vehicles )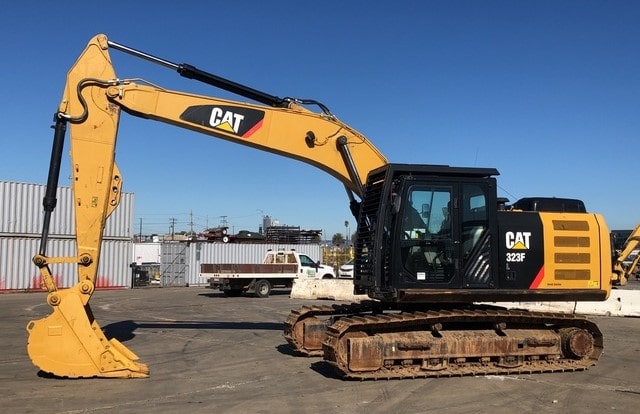 The main task carried out at each building site is excavation. Heavy excavation equipment is required because of the size of the hole. One of the most expensive construction vehicles is the excavator. A bucket, boom, dipper, and cab on a revolving platform make up an excavator (house). The house is supported by either wheeled or tracked undercarriage. The smaller ones are known as compact excavators or mini excavators.
Excavators are employed to excavate foundations, trenches, and holes. They are more effective and efficient than any other excavating machinery because they have hydraulic hammers. Almost every industry uses them, whether mining, building, forestry, demolition, material handling, dredging rivers, or lifting massive objects.
9. Crawler Dozers: ( Construction Vehicles )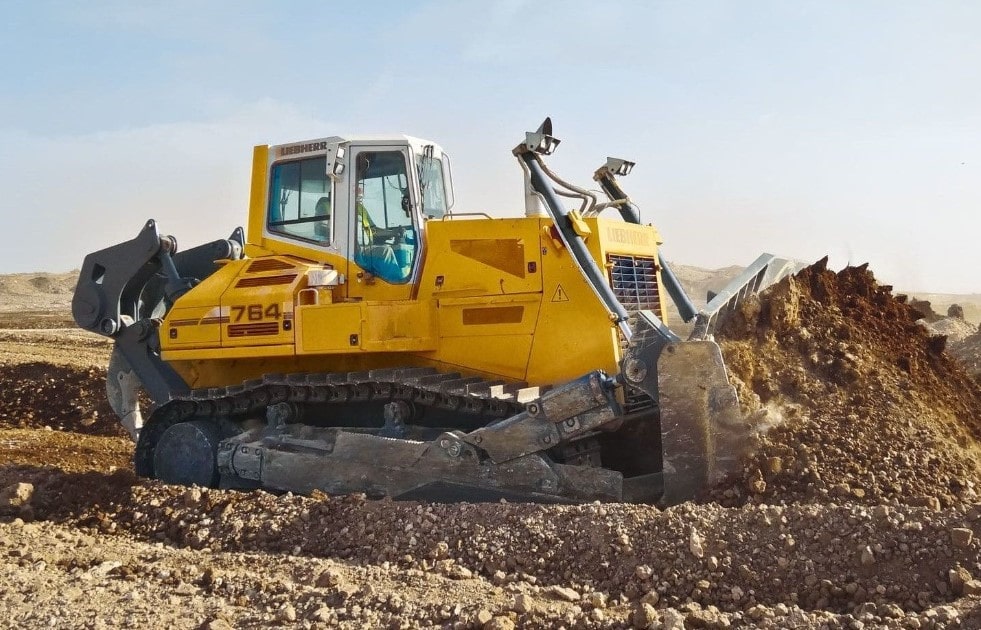 One of the most powerful construction machines is the crawler dozer. Tracked vehicles with excellent stability include crawler dozers. They assist in moving material with various blades installed on their front. They are frequently employed in pioneering work, such as constructing new roads or removing overburden from mines. Smaller crawler dozers are employed as grading tractors or for creating intricate contours using automated grade controls.
10. Forklifts: ( Construction Vehicles )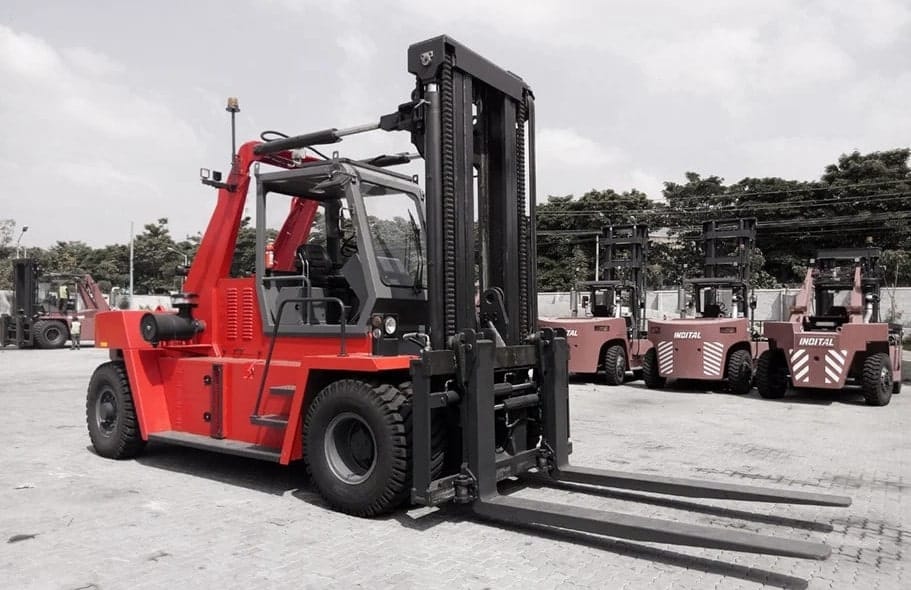 Construction forklifts are appealing vehicles. In a warehouse or on a building site, they transport huge loads. They assist in lifting and moving objects that humans are unable to move. Forklifts have become an essential tool at all construction sites as a result. Forklifts come in a variety of designs with various load capacities. Simple pallet jacks to commercial telehandlers are among the available methods. The highest weight they can lift distinguishes each breed. The forks or blades can be slanted by the operator in addition to being raised or lowered to account for loads that tend to angle the edges toward the ground and increase the possibility of slippage.
Conclusion
As was already indicated, there is still more work to be done in the building sector. These duties call for many kinds of construction vehicles. Nearly all of the various construction vehicles are employed on a construction site at some point.
Content Source: – lemonbin
Image Source: – wikipedia, sdlgna, machinefinder, iseekplant, openpr, dundarmakina, huzshop, liebherr, kalmarglobal