13 Types of Vans (Car) – Explained with Complete Details [With Pictures & Names]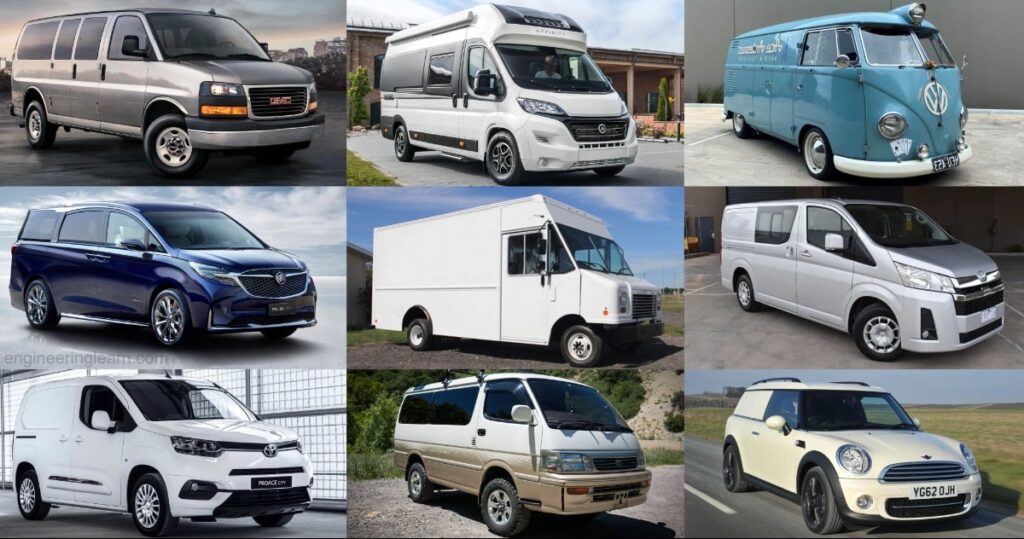 Introduction
Types of Vans (Car) – Explained with Complete Details [With Pictures & Names]: – Vans are known by numerous names worldwide, ranging from MPVs to minivans to microvans. The design of each kind changes based on the truck's intended use, resulting in significant aesthetic variances. These vehicles may either transport passengers or freight.
Vans are sometimes seen as the ugly ducklings of the automotive world, yet they serve a vital role in many civilizations, and numerous businesses have sprung up around them. These cars have carved out a place in our cities, transporting commodities and people.
Vans are available in various forms, sizes, and styles. The definition of a van differs in different regions of the world, resulting in some odd-looking vehicles! This makes vans an intriguing segment of the vehicle industry.
Different Types of Vans
1. Cargo Van: ( Types of Vans )
A cargo van is a vehicle that can transport both passengers and freight. The cargo van, which incorporates a passenger compartment in the front, is the most common form. Companies frequently employ them to carry goods or people.
Cargo vans often have a sliding door on one side and high rooflines to handle large cargo such as furniture or building supplies.
In some circumstances, these trucks may also be retrofitted with shelving units to make them more efficient for large-scale delivery.
They have a front passenger space and can yet carry heavy cargo in their spacious storage sections. These vans are frequently employed as moving vans or shuttle buses.
2. Passenger Van: ( Types of Vans )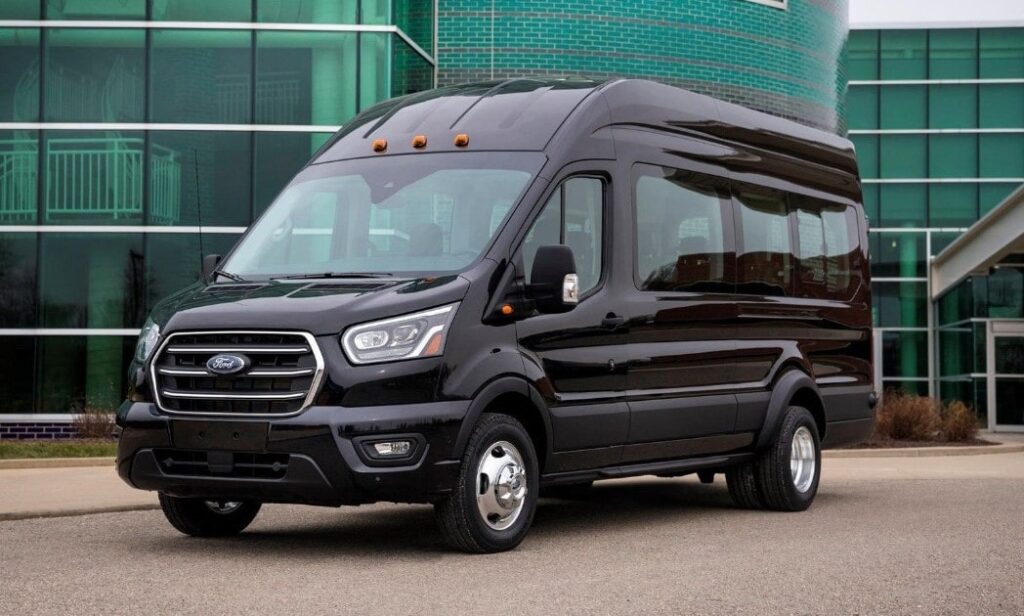 Passenger vans are similar to cargo vans because they can transport passengers and freight. On the other hand, passenger vans are less practical for moving products and handier for transporting people. They offer more storage space and seats than a standard automobile but lack sliding doors and shelf systems.
These cars are frequently employed in the corporate world to transfer personnel from one location to another or for local shuttle services.
3. Step Van: ( Types of Vans )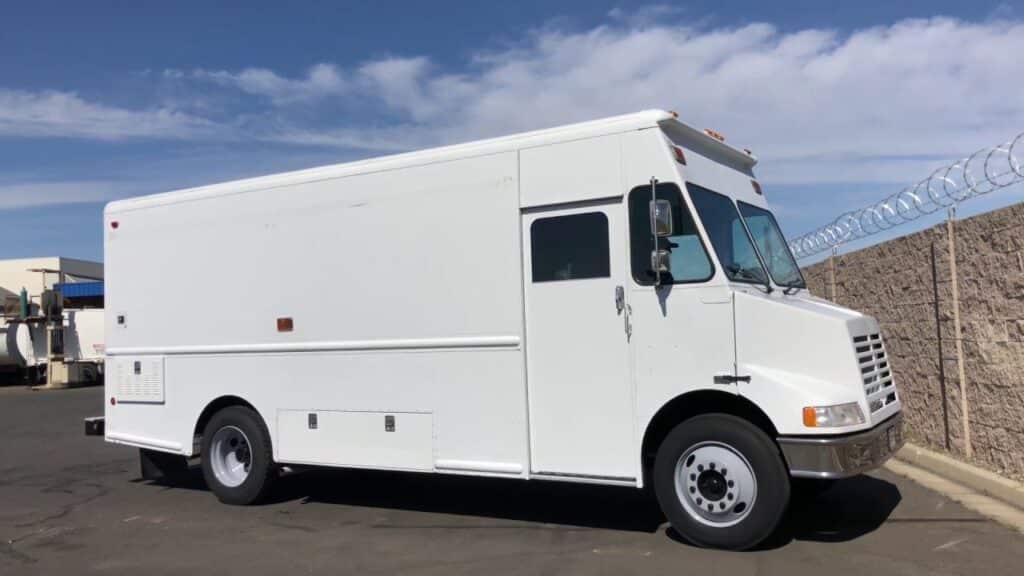 A step van is a van with enclosed cargo space and two or three stairs providing entrance to the vehicle. Step vans and passenger vans are similar in that they both contain seats and storage systems. However, they include stairs on the side of the vehicle so that drivers can enter the cab from the side rather than the front doors.
These vehicles are frequently used for delivery or as shuttles to transport passengers from one location to another. Your car may be utilized as a delivery van, an ambulance, or even a mobile office, depending on how you personalize it. Step vans provide plenty of space and storage for your company's needs.
4. Camper Van: ( Types of Vans )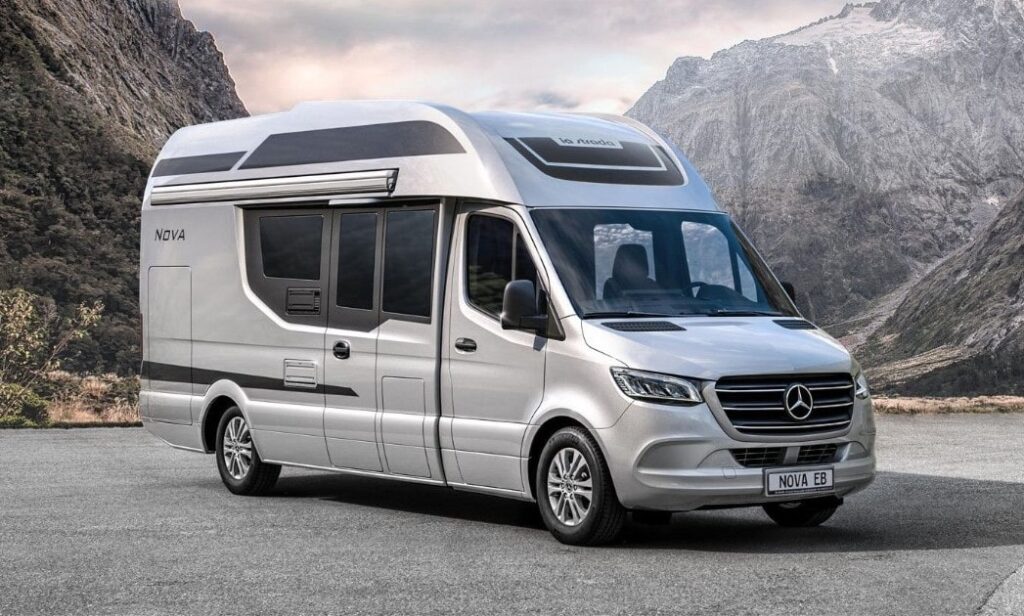 Camper vans are similar to RVs. They have a living room and a kitchen; some even include sleeping areas. Depending on the user's needs and choices, camper vans can be either permanent or temporary residences.
A camper van is any van transformed into an RV-style camper. A camper van may be used to go camping and sleep in at night, but it is also mobile enough to be utilized as your automobile.
5. Minivan: ( Types of Vans )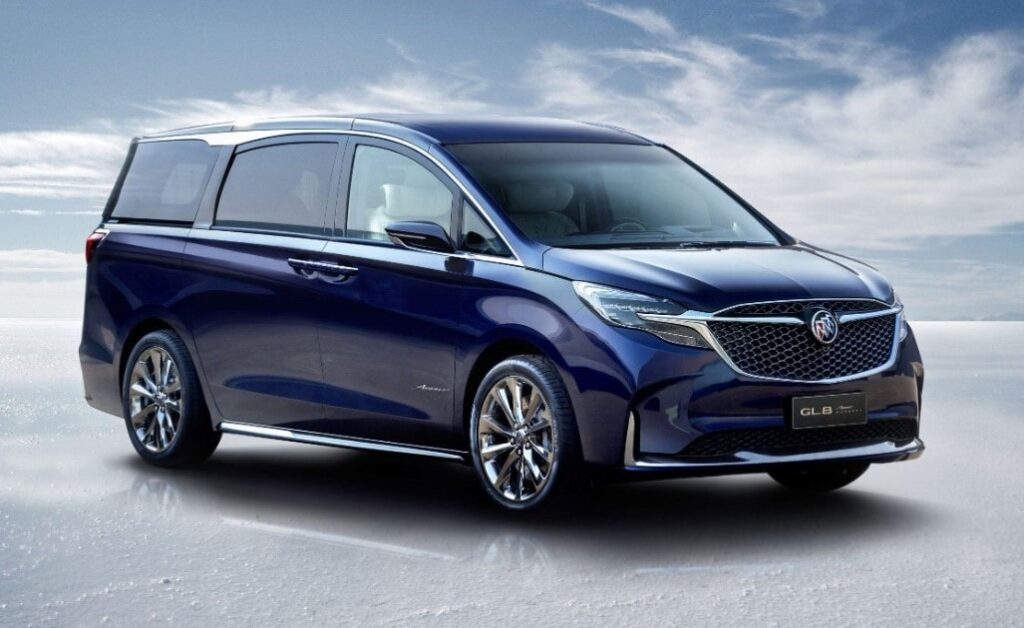 Minivans are the most effective form of a passenger van, with seven or eight seats and a sliding door for simple loading and unloading. These vans carry big groups of people, such as work commuters or kids, from one location to another. If you have little children who need to be transported daily, a minivan may be ideal for you.
Minivans can be furnished with shelves and storage units or turned into mobile offices for more tailored transportation requirements and utilized as passenger cars.
6. Panel Van: ( Types of Vans )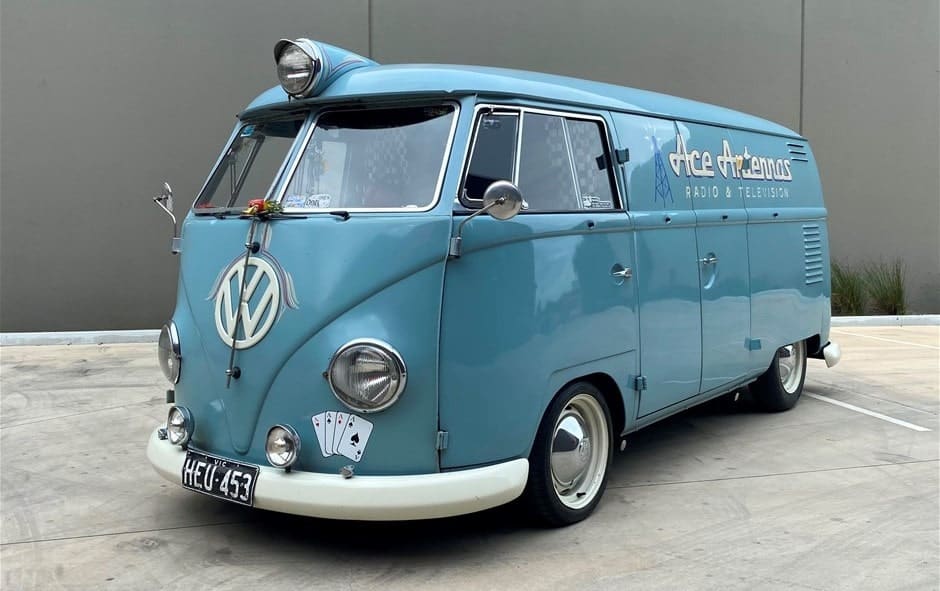 If you want a vehicle comparable to a passenger van, you might want to explore a panel design. Panel vans are often smaller and less expensive than passenger vans, but they still have more capacity and adaptability than an SUV or minivan.
Panel vans are constructed from the back of a standard van with a metal sheet affixed in place of ordinary windows. They are typically used for storage, mobile offices, or delivery vans. Panel vans can transport items weighing up to 2,500 pounds, which is plenty of room for any company that wants to make speedy deliveries.
Panel van interiors may be modified to meet the demands of your company. To get work done on the road, panel vans have shelving units, storage cabinets, and even workstations.
7. Box Van: ( Types of Vans )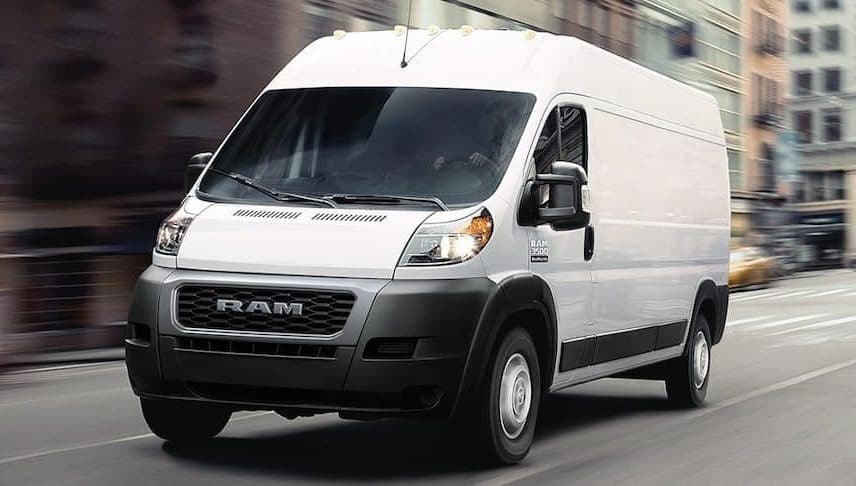 You might consider acquiring a box van if you need a massive vehicle that can transport many items or weight. Box vans feature a flat metal top with no windows and are often more expensive than panel vans, but they provide greater storage capacity.
Box vans may be outfitted with storage and cupboards, allowing you to pack them with any resources your company needs. If you need a larger vehicle but want to keep it as economical as possible, box vans are ideal.
They have more excellent storage rooms than conventional panel vans and can accommodate up to two people. Box vans are often larger than panel vans (derived from the van's rear part) but smaller than other types of vehicles.
8. Crew Van: ( Types of Vans )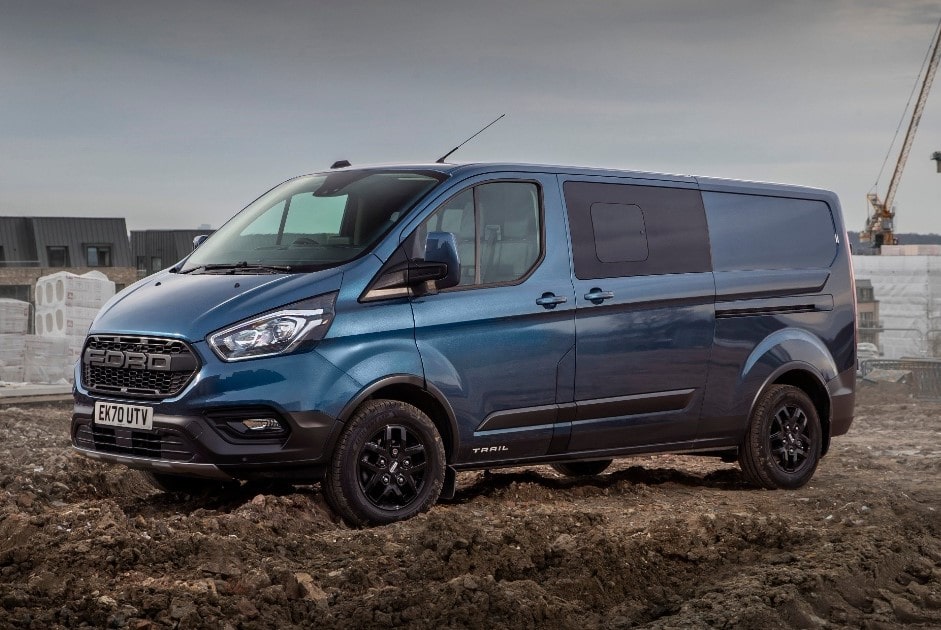 A crew van is essentially a box van that has been modified to transport passengers. They often have an enormous back door for easy loading and unloading, but they lack any storage amenities found in other types of cars.
Crew vans are frequently used as shuttle vehicles between sites and significant campuses. Some businesses may also utilize them to transport personnel, although they cannot transport people and products or equipment simultaneously. Crew vans are often less expensive than other cargo vans; nevertheless, they may not have all of the amenities you want.
9. City Van: ( Types of Vans )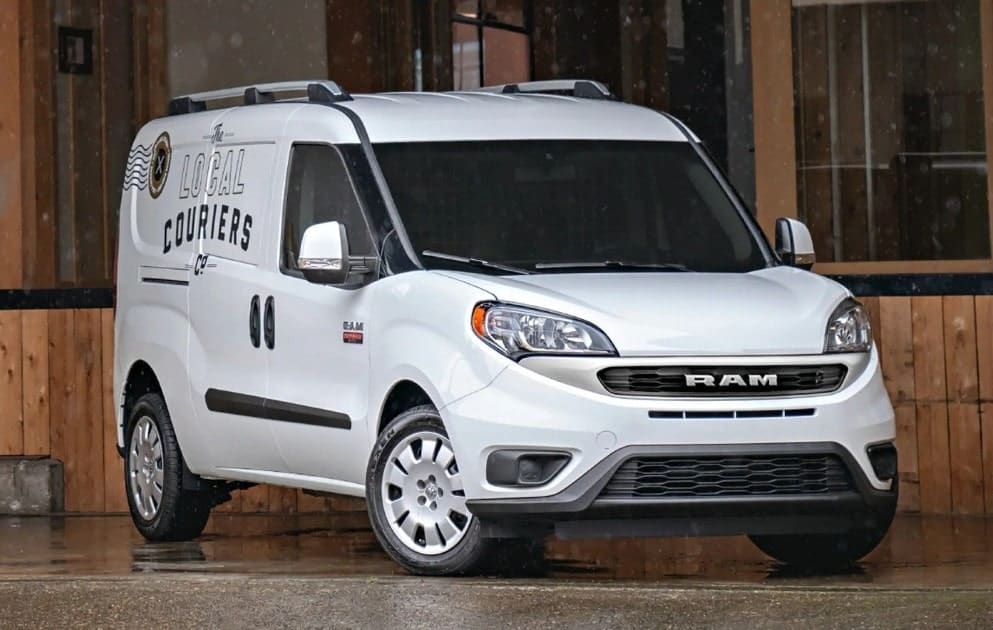 A city van is intended to transport staff and specific products or equipment, but it is unsuitable for bigger groups. These vans often feature a narrow tailgate that does not open as wide as other cargo vans. Because they can readily move around tight bends and minor roads, these units are frequently employed in urban settings.
They are not typically designed to carry huge loads, although they can be customized with additional storage options.
10. Club Van: ( Types of Vans )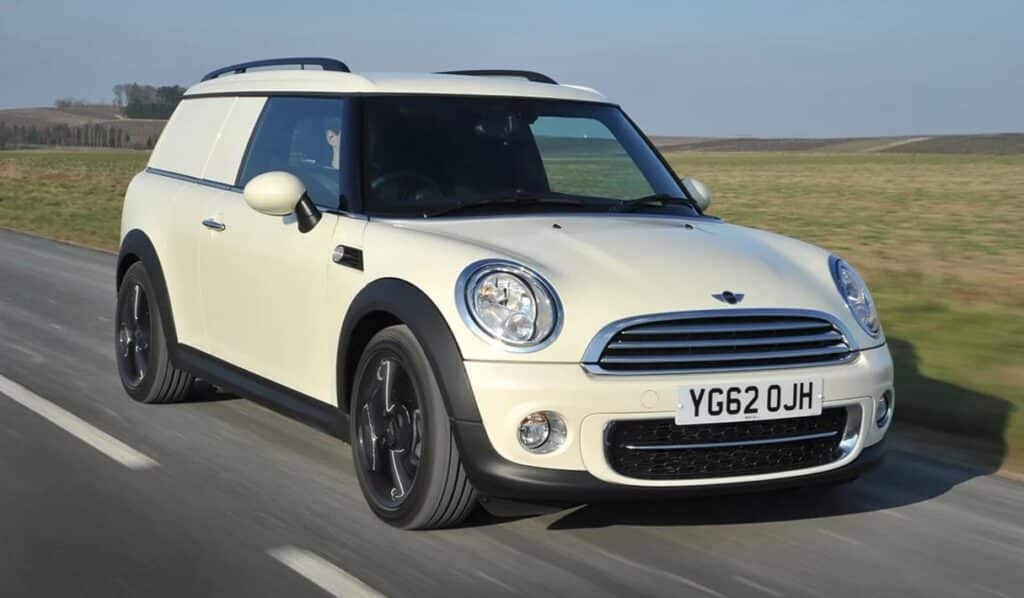 A club van may transport both freight and passengers. Although these cars have a long wheelbase and are tall enough to accommodate taller drivers, their bigger size makes them slower and more challenging to manage in tight areas.
These vehicles seldom have windows, allowing small groups to travel without being observed; nevertheless, they are typically not well adapted for carrying more prominent groups.
11. 4×4 Vans: ( Types of Vans )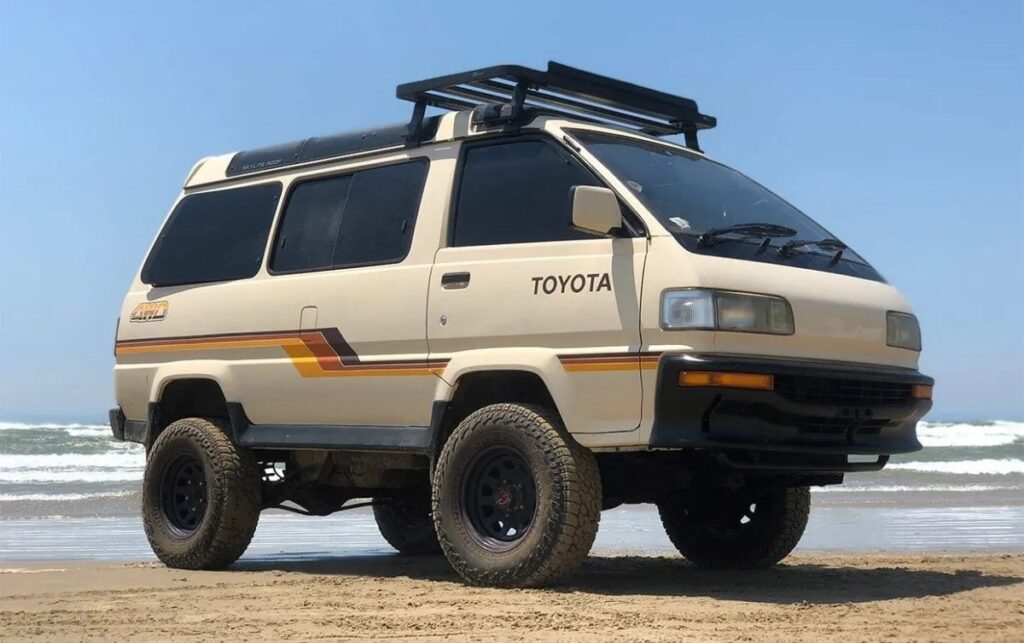 Vans with four wheels have a higher load capacity and are better suited for long-distance transport. These vehicles can tackle harsher terrain, although they are not often suited for smooth highways.
These vehicles have four-wheel drive, allowing you to go effortlessly under challenging circumstances such as snow or mud. They have bigger tires that provide more grip, which might make driving more challenging on the road.
These cars often have more cab room and excellent seats, so your passengers will appreciate travelling in them. They also provide a range of storage options, such as cupboards and drawers, for storing cargo. These vans are ideal for transporting big crowds over long distances; nevertheless, they can be challenging to drive in tight spaces.
12. Diesel Van: ( Types of Vans )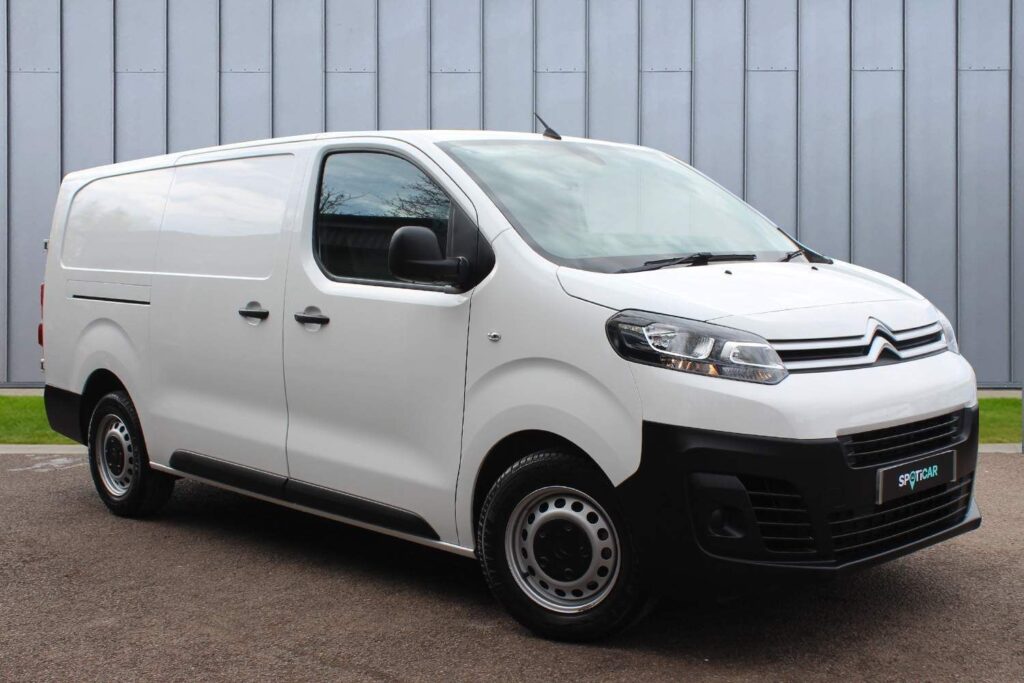 Diesel vans are identical to gasoline vans. However, they use less fuel. Depending on engine size, they frequently have enhanced power and torque.
Diesel engines are also noted for their dependability and endurance. Businesses that rely on large trucks to convey their goods frequently prefer diesel vans. While diesel engines were once more expensive, this technology has become more efficient and cost-effective.
13. Electric Van: ( Types of Vans )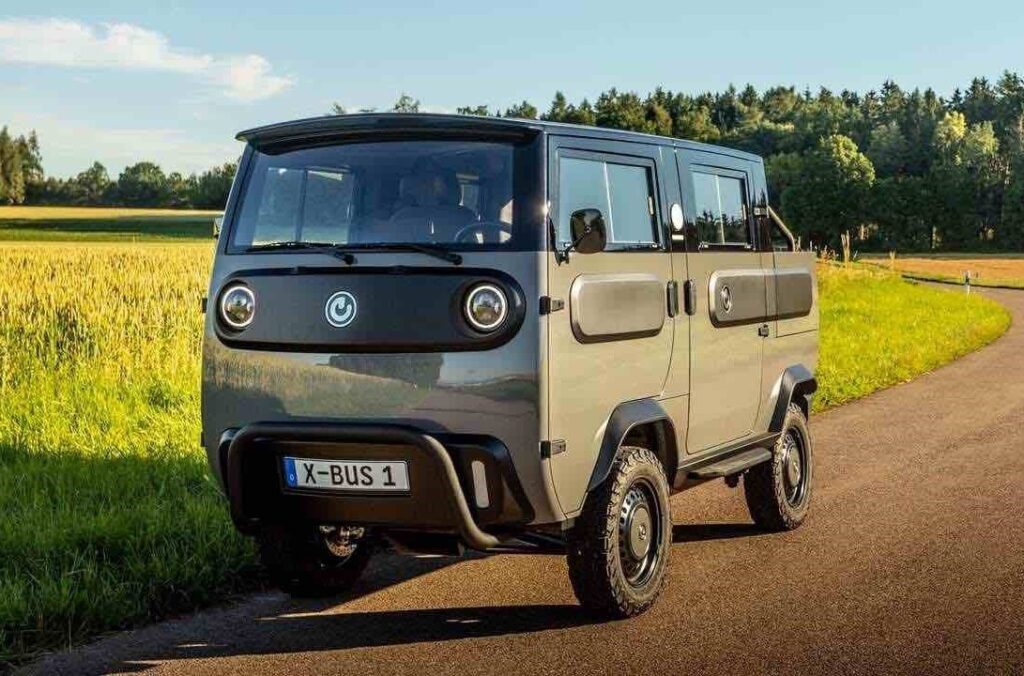 Electric cargo vans are relatively new, they are fast becoming famous for local deliveries and transportation. Electric vans allow you to charge your car at work and then utilize that power to deliver products or services throughout the day. They can also be used in less populated locations where a charging station may not be available.
Driving an electric cargo van emits fewer pollutants into the environment, which can help you minimize your carbon footprint. Pedestrians are also less likely to be injured or killed when utilizing these cars since they are quieter than traditional ones.
However, if you experience a collision while driving, removing the car from the accident scene may be more challenging. An electric vehicle can be wise if you want an alternative to typical cargo vans.
These vans have many of the same features as gas-powered vans. Still, they are constructed with more ecologically friendly components and can help you minimize your carbon impact regularly.
Conclusion
Vans are an intriguing automotive type due to their diversity. They can range from luxurious people carriers with all the latest mod cons to stripped-down freight trucks. The circumstances will determine the sort of vehicle you require. A minivan may be the best option if you need a car to transport children or your business relies heavily on storage. Choose one from our selection if you want an ecologically friendly alternative with lots of storage capacity and power.
We hope this article has given you a better knowledge of the many types of vans available so that you can pick one that meets all your needs.
Content Source: – lemonbin, vandemon, micdot
Image Source: – careermedical, carbuzz, gmcindia, luxe.digital, carfigures, grays, motorbiscuit, heycar, motortrend, autoexpress, pinterest, autotrader, youtube