What is Milling Machine? Types of Milling Machine [Complete Guide]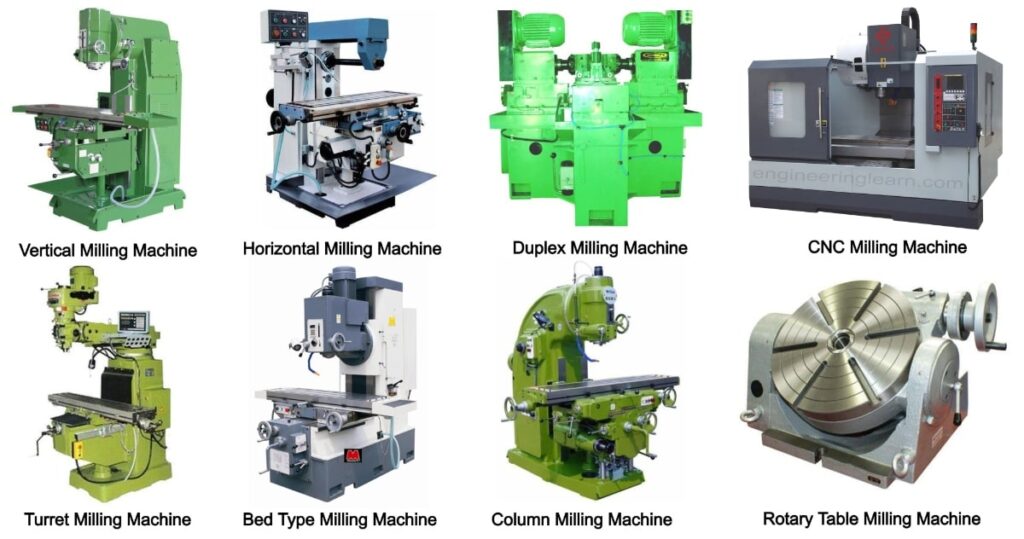 Introduction of Milling Machine?
What is Milling Machine? Types of Milling Machine [Complete Guide] :- Milling machines are used for the removal of metal piece with the help of a rotating cutter, and the cutter rotates at very high speed for efficient removal of metal piece. Rotating cutter has cutting edges which help in cutting materials. Milling machines are capable of holding one or more cutter at a particular time. Operations can be performed with very high accuracy on milling machines. In comparison to other metal removal machines, milling machines have high rate of metal removal. Milling machines are well known for their excellent accuracy and better surface finishing. ( Operation of Milling Machine )
Types of Milling Machine
1. Vertical Milling Machine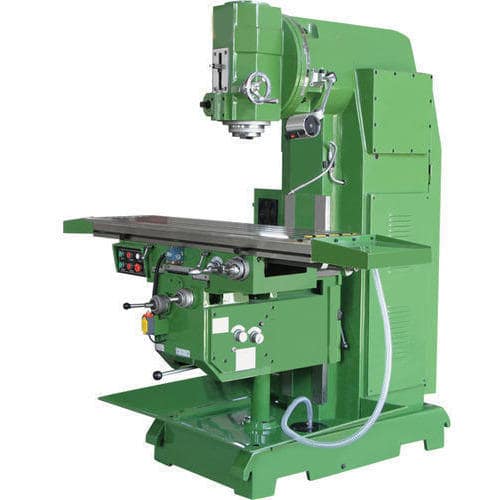 In vertical milling machine, the spindle is positioned vertical or perpendicular to the table. Vertical milling machines are used for machining grooves, slots etc. They are also used for flat surfaces. Spindle head of the vertical milling machines are fixed with vertical column and the vertical column rotates at an angle. For working with angular surfaces, milling cutters are fixed on spindle. In some vertical milling machines, the spindle can be adjusted up and down.
This machine is equipped with precision tool which is used for fabricating and shaping the work-piece by removing the stock from metallic work pieces. Depending on material and tool, plastics and other materials are also machined. Milling machines can be computer numerical controlled, manually controlled or a combination of manual and CNC. The material removal of the milling machines has a rotary cutter in spindle.
Due to the vertical spindle movement and movable table cutting options, this machine is complex in comparison with the drill press. Few vertical milling machines have turret which is rotatable for upper cutting head which improve the machining options.
Applications for which vertical milling machines are used:
A) Boring or Drilling : Vertical milling machines provide means to machine holes and accurate index.
B) Accurate Cuts : With the help of vertical milling machines keyways slots, slotting, keyways or flats are cut with accurate fixturing.
C ) Milling : In this operation a spot or a flat surface is provided on the work piece. Facing operation is generally used for the work piece which is irregularly shaped.
2. Plain or Horizontal Milling Machine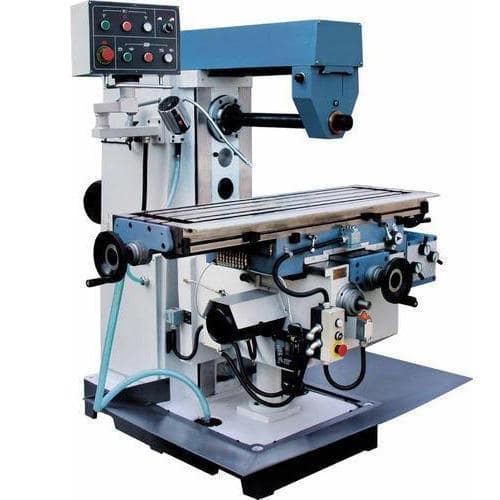 Plain or horizontal milling machines are more sturdy in comparison with hand millers. In horizontal milling machines the spindles are horizontal. Cutting tools are mounted on the spindle which are horizontally oriented in case of horizontal milling machine which enable them in the removal of material from work piece which is stationary. They feature different cutting tools in comparison with vertical milling machines. Their designs are quite similar to each other. In the horizontal milling machine a rotating cutting tool is present in the spindle. The work piece is pressed for the removal of material from work piece.
Plain or horizontal milling machines are different from vertical milling machines in various ways. One of the major differences between both of them is the spindle orientation. In case of vertical milling machine, vertical orientation is provided to the spindle while the horizontal milling machines have horizontal orientation to the spindle.
3. Duplex Milling Machine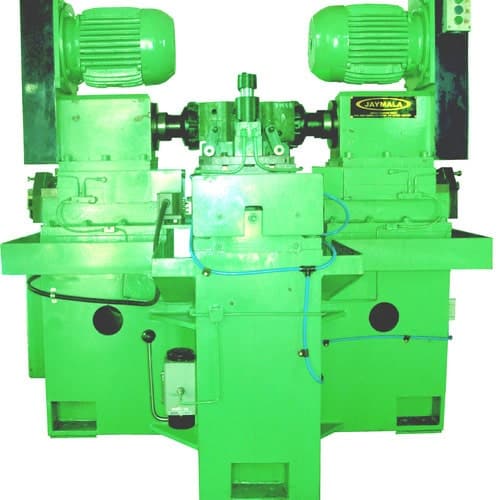 A duplex milling machine is basically a combination of two machines which are placed opposite to each other. They work separately. When work piece are machined with two spindle simultaneous they work as a single milling machine. The spindle of the duplex milling machines can move in both vertical and horizontal directions.
Major Advantages of Duplex Milling Machines are:
Duplex milling machines have increased production up to 50 percent in comparison with other milling machines.
Precision is highly improved in these machines.
Duplex milling machines can be controlled with the help of one sole operator.
Requirement of investment and the space is reduced in comparison with 2 single milling machines.
Duplex milling machines have different configurations such as pendulum working areas, single working area or pallet changing system.
High productivity of duplex milling machines can result in fast investment amortization.
4. Universal Milling Machine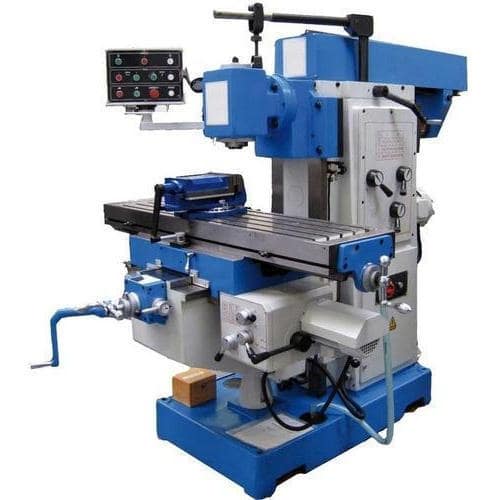 In universal milling machine, a table fitted with all dividing head and motions (with change in gear) is present. Therefore it can carry out various type of milling operations. Universal milling machines are used for performing several operations. The table is pivoted from normal position to an angle of 45 degrees from both the sides. The table of horizontal milling machine can be moved in three directions. Helical milling functions are also performed by this machine. Additional attachments are used for increasing the machine's capacity.
Special Attachments used are:
Rotary attachment
Slotting attachment
Dividing head or index head
Vertical milling attachment
Reamers, milling cutter, spiral, twist drill, spur, bevel etc are produced by the universal milling machines. The operations which are performed by the shaper machines can be performed by universal milling machines.
5. Simplex Milling Machine
In this milling machine the spindle head or the spindle can travel in one direction only. Vertical direction is the very common direction in which simplex milling machines can move. Simplex milling machines have flatness of milled surfaces and excellent surface finish, stable milling, high productivity, high tool life and low maintenance.
6. CNC Milling Machine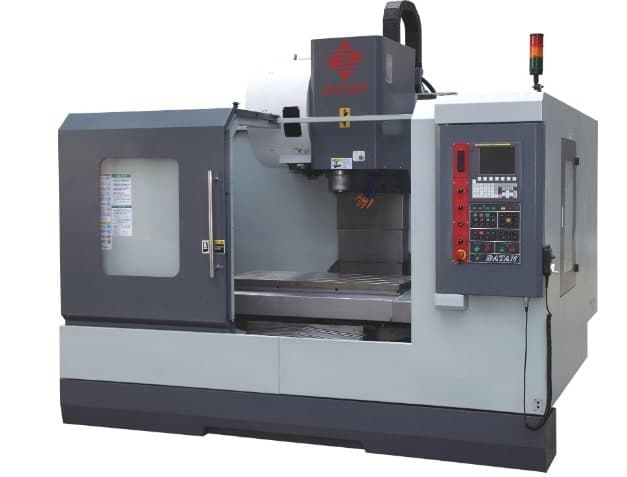 CNC milling machines are also known as computer numerical control milling machines. They have computerized controls for the machining process. The cutting tools rotate multipoint for gradual removal of material from work piece which results in the production of custom designed products or parts. ( Types of CNC Machine )
A computer numerical control milling machine has rotating cylindrical cutter which move with the multiple axes and create holes, slots and details material for turning it in a mechanical part or vehicle. Various machines operate with the axes three to five which provide more detail and precision.
Modern computer numerical control milling machines have both vertical as well as horizontal machining centers. The components of CNC milling machines are made up of materials like ceramics, plastics, and composite metal materials. Tool magazines and carousels, automatic tool changers, enclosures and coolant systems are the technical features of CNC milling machines
7. Triplex Milling Machine
In triplex milling machines, the spindle of the machines move in three directions which x – axis, y – axis and z – axis. Triplex milling machines are very accurate as well as highly productive. Triplex milling machines are well suited for the applications which are based on the requirement accuracy of the customers.
8. Rotary Table Milling Machine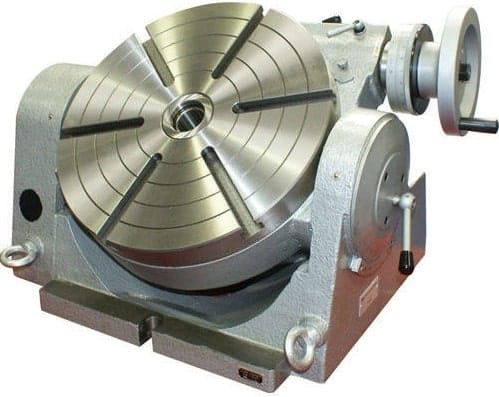 Rotary table milling machines have the ability to perform up to machine cycles of 2D and 2.5D on the end or around the cylinder. When the machine is being operated in radial direction then the movement in parallel around or to the rotary axis is restricted. Rotary table milling machines are radially oriented with the centerline of rotary axis. They have a circular table which can rotate with vertical axis. In this milling machine, multiple cutters are required to be set at various heights. One cutter of the machine is used for roughing the work piece while the rest are used for finishing the surface.
When the machine is working, operator can unload and load the work piece continuously and this is the major advantage of using rotary table milling machine.
9. Tracer Controlled Milling Machine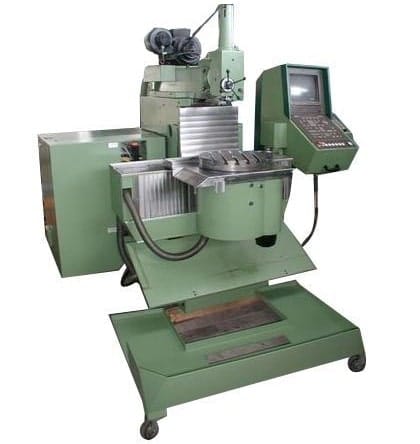 These milling machines have equipments which have capabilities of copying with the tracer control therefore reproduction of car or duplicate internal and external geometries in two dimensions takes place. These machines are used for machining grooves, cams, contoured surfaces etc. ( Types of Milling Machine )
They are perfect machines for reproducing dies of irregular and complex shapes and for tracing the elements. Few tracer controlled milling machines have servo mechanism arrangement and this mechanism is complicated. Processes which involve machining cavity such as die sinking takes place on three dimension duplicators or profilers.
10. Column Milling Machines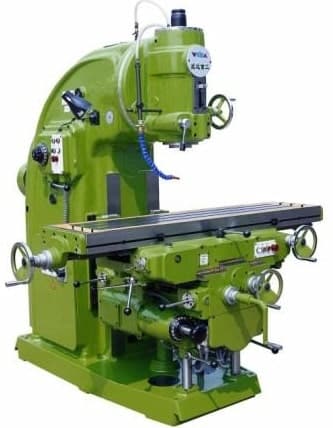 Column milling machines are generally used to create car parts. These machines are the simplest type of milling machines. They have five key parts which are namely head, worktable, knee, saddle and. This machine uses a drill which is suspended vertically.
11. Drum Milling Machines
These machines are used in the production work. Drum milling machines have vertical central drum which is rotated on horizontal axis such as ferry's wheel. Face mill type cutters are provided. The finishing and roughening cutters provided in the drum milling machines are same as the rotary – table miller.
The fixture rotates slowly which carry the work against the rotating cutters in the operation of drum milling machines. Generally three or four cutter spindles are provided. The operation is kept continuous after the removal of machined parts and new one is added when the cycle of work is completed. Drum milling machines are generally used in industrial operations. ( Types of Milling Machine )
12. Bed Type Milling Machines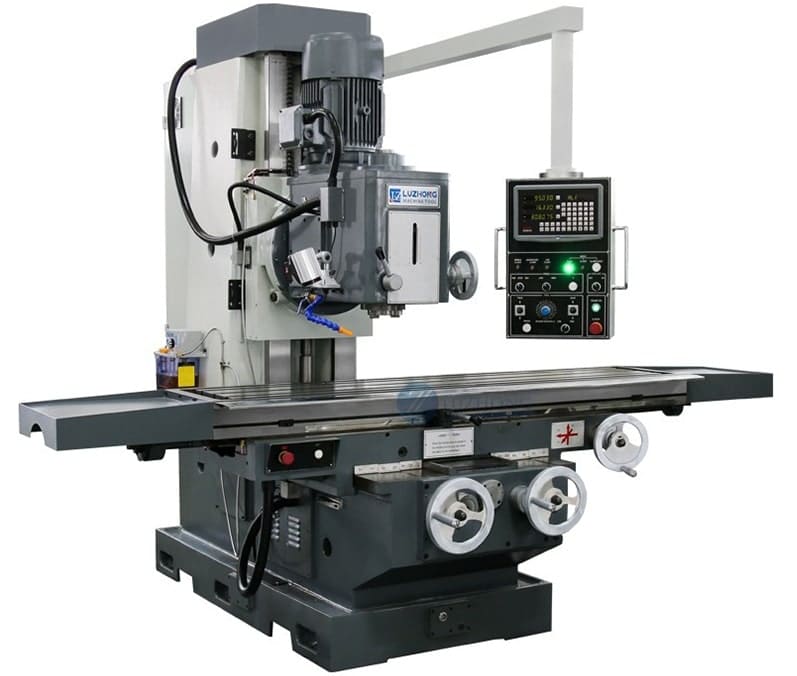 In case of bed type milling machines, the worktable is placed on the bed. For allowing the longitudinal movement in bed type milling machine, the knee is omitted.
13. Turret Milling Machines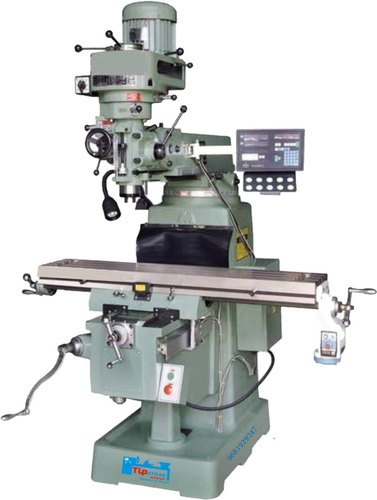 These machines are very versatile machines and are generally used for creating various types of parts. Turret milling machines are also called a Bridgeport – type milling machines and they have repositioned opening and have wide range of uses.
14. C-Frame Milling Machines
These machines are robust and powerful. C-Frame milling machine utilizes hydraulic motor for its functioning. They are ideal for industrial use. C-Frame milling machines are designed for producing duplicate parts which is based on master model. Tracer controlled milling machines are usually used for contoured surfaces and machining grooves.