8 Types of SUVs – Explained with Complete Details [with Pictures & Names]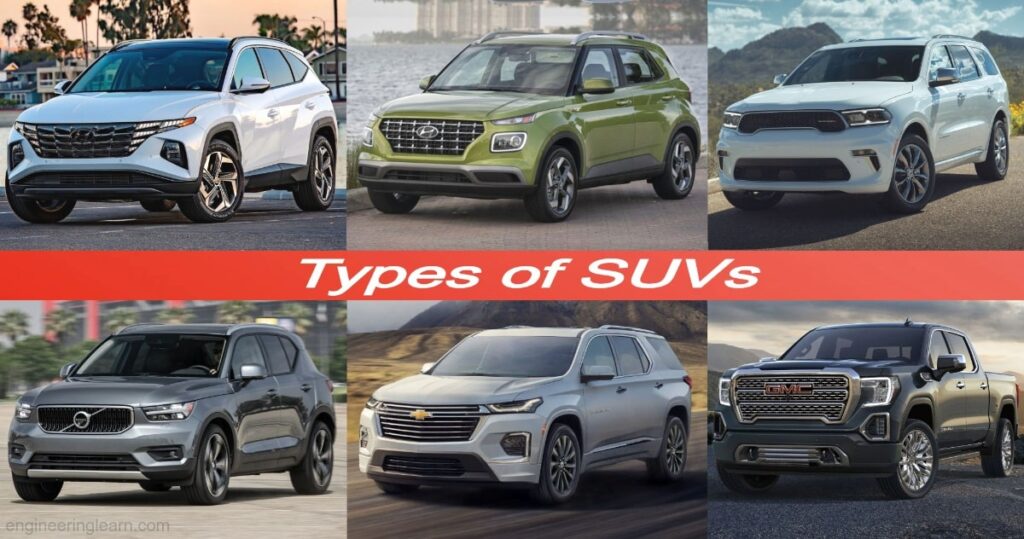 Introduction
Types of SUVs – Explained with Complete Details [with Pictures & Names]: – The term "SUV" originated in US and was initially used to describe large, roomy vehicles that could travel off-road and over rugged terrain. They targeted people who wanted to engage in weekend activities like canoeing and mountain riding. The phrase is currently used to describe a considerably more comprehensive variety of automobiles. ( Types of Vehicles )
Some are incredibly compact, such as the Mahindra, Ford, and Tata SUVs. Some of them are sizable luxury vehicles, like the Range Rover. Some of them, like the Porsche Cayenne, even handle sports cars. Most are excellent family vehicles.
A few characteristics distinguish SUVs from other types of cars and connect them to that broad spectrum. They all feature suspension that raises them above the ground compared to saloons and hatchbacks, the majority have pretty tall boprettyk, and many have four-wheel drive options.
Types of SUVs
1. Compact Crossover: ( Types of SUVs )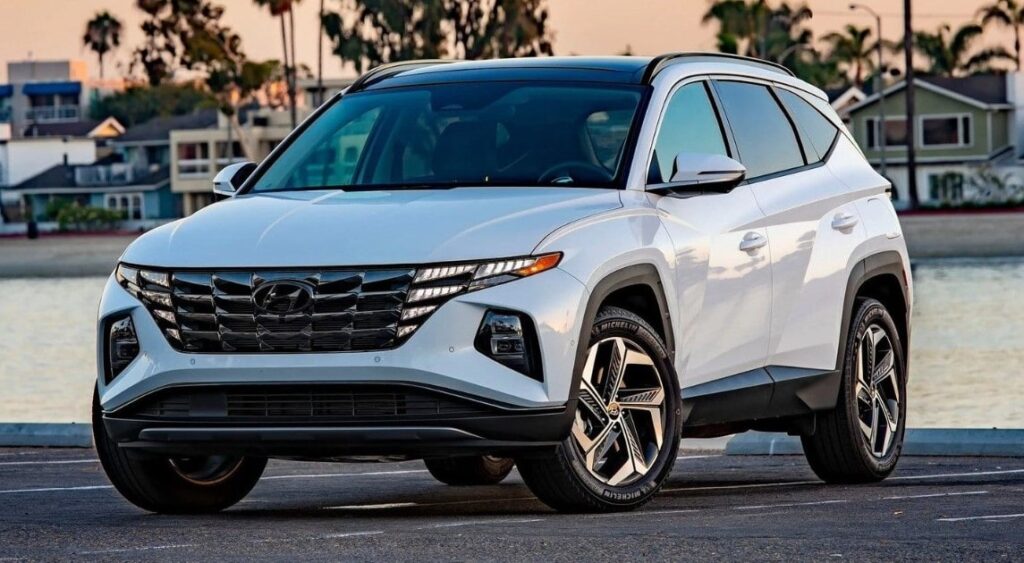 The smallest SUVs in the market are car-based ones, sometimes called crossover cars. They are constructed on a platform resembling a car's torso, have independent suspension, and all-wheel drive. Due to their car-like design, crossovers are more fuel-efficient than pickup trucks and large SUVs.
Although they can handle some minor off-roading, they are not designed for risky situations. In these SUVs, four- or six-cylinder engines are available. Compact crossovers frequently rank among the highest overall quality when measured against other vehicles. These SUVs include the Nissan Murano, Subaru Forester, and Ford Escape. Of course, you'll need to search elsewhere to engage in proper off-roading.
2. Subcompact Crossover: ( Types of SUVs )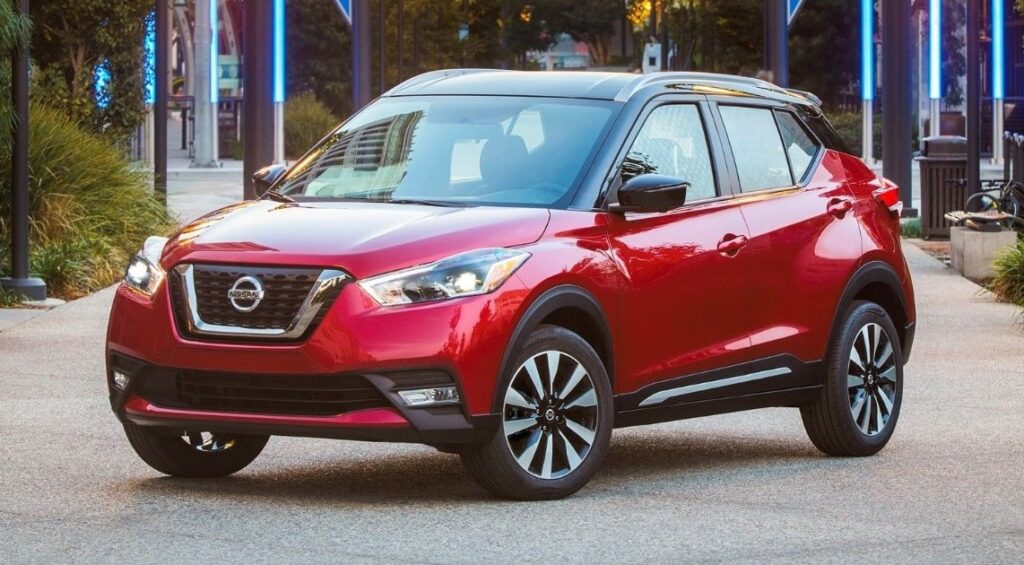 Most of these cars are hatchbacks with a car chassis, which is not meant to be disparaging. Hatchbacks, on the other hand, are practical, and a higher ride height makes it much simpler to get in or out. Although the back seat of many subcompact SUVs can be uncomfortable if the persons in front are tall, these vehicles are generally comfortable for adult passengers.
The Mazda CX-30 is exceptionally well-designed and enjoyable to drive without compromising safety. The Hyundai Kona, in comparison, is reasonably priced and sports a strong turbo engine. The Kia Soul and the Honda HR-V have many of the same characteristics. However, the latter has an all-wheel drive.
3. Small SUV: ( Types of SUVs )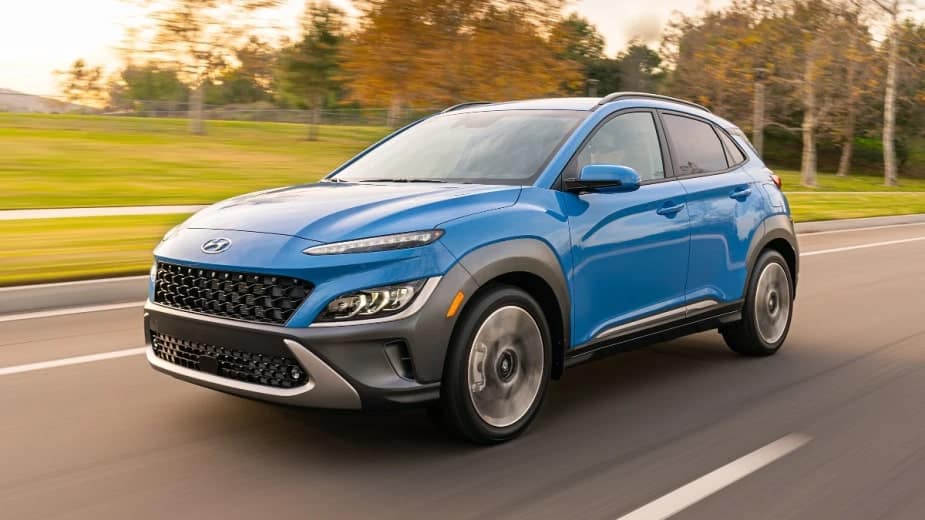 The small SUV, often known as the compact SUV, is at the center of the current SUV market. They are now preferred by employees and small families over compact and midsize sedans. Unsurprisingly, compact SUVs are where you start to feel more like you're driving an SUV than a hatchback. Most have ample baggage space and back passenger capacity, even with long-legged front passengers.
Due to its well-designed interior and generous storage space, the Honda CR-V has long held the top rank in the small SUV segment. However, the Mazda CX-5 is recognized for its sportier handling. This category also includes the Ford Bronco, which was revived and now competes with the Jeep Wrangler for the loyalty of serious off-roaders. Ford offers Bronco Sport, a crossover vehicle with Bronco styling for customers who like to stay on the pavement.
4. Small Luxury SUV: ( Types of SUVs )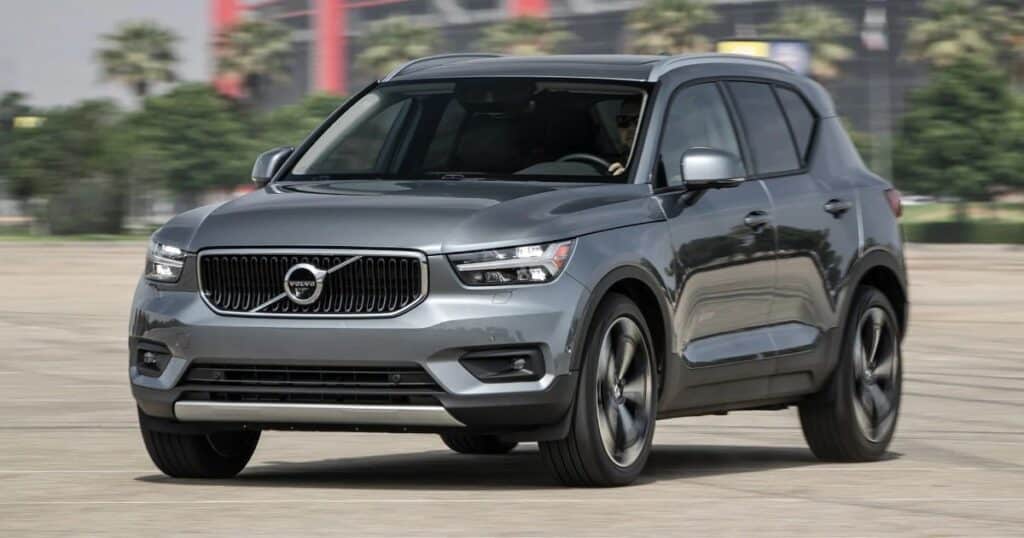 Small luxury SUVs feel more like utility vehicles than hatchbacks, just like their non-luxury counterparts. Here, you can find thorough records on high-end hardware, cutting-edge technology, plusher accommodations, and powerful engines.
The Mercedes-Benz GLC is a popular choice in this class due to its classic beauty, superb comfort, and cutting-edge multimedia and safety equipment. However, the Volvo XC60 is possibly the most underestimated member of this group and is worth purchasing if you're interested in a luxury SUV. There are also fantastic alternatives from Audi and Porsche, among many other automakers. It's also important to take into account the Acura RDX, a cheap small SUV with rapid handling and a cabin design influenced by the NSX supercar.
5. Small 3-Row SUV: ( Types of SUVs )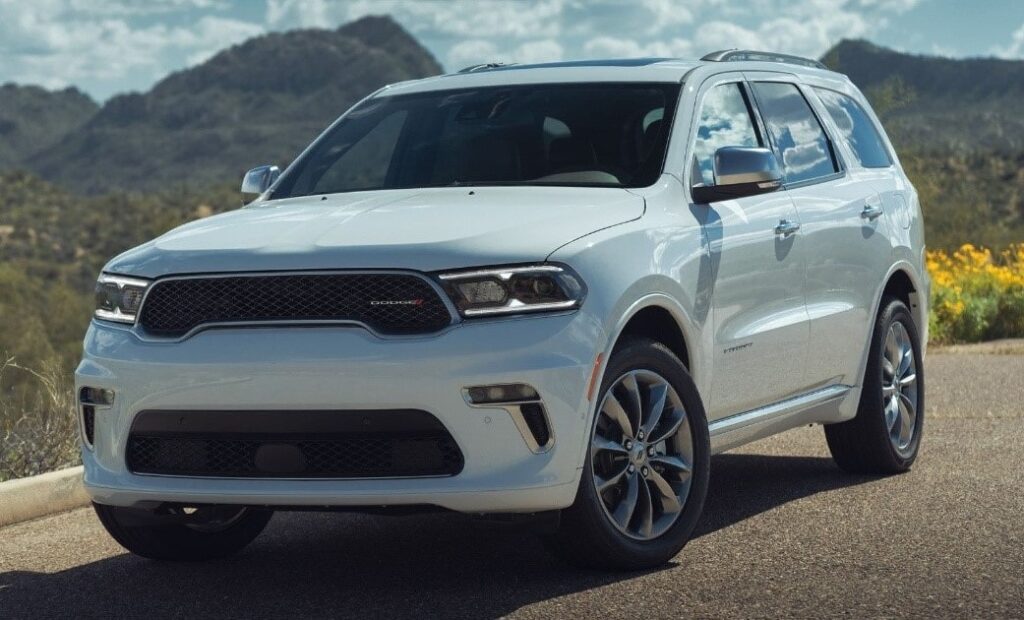 If you prefer the size of compact SUVs but still want three rows, a few small 3-row SUVs meet the requirements. But because you're essentially attempting to fit three rows into a more petite frame, passenger comfort suffers. The Kia Sorento has a third row as standard equipment if you sometimes require it, and its upscale and peaceful interior sets it apart from the competitors.
The Volkswagen Tiguan and the Mitsubishi Outlander are other vehicles to consider. While the latter is sturdy enough for off-roading, even though it is a little rough around the edges, the former boasts a lot of security and innovative features. Moving to a mid-size 3-row SUV is advised if you require those extra seats.
6. Mid-Size SUV: ( Types of SUVs )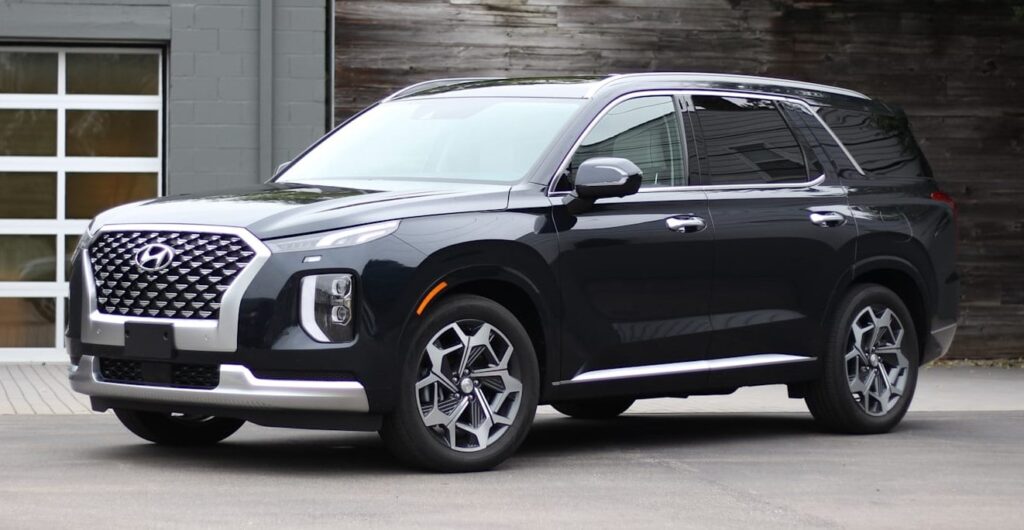 The most significant characteristics of its smaller predecessors are combined with even more cargo and passenger room in mid-size SUVs. You'll also notice more engine power, perhaps even a V6, and improved towing capacity for wagons and baby toys at this grade. Most mid-sizers can travel off-road to some extent.
The Honda Passport is hard to match for its comfortable ride and generous interior room, while the Volkswagen Atlas Cross Sport blends a tough exterior with well-executed luxury features. The Hyundai Santa Fe is another excellent option with a turbocharged engine.
7. Medium Truck-Based SUV: ( Types of SUVs )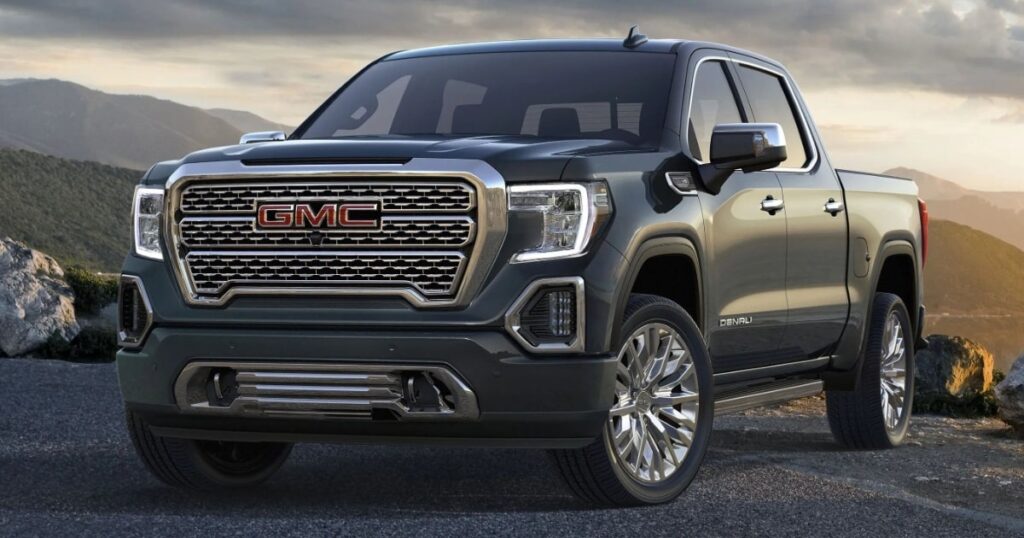 Traditional SUVs are constructed using foundations like those found in pickup trucks and other trucks. The load capacity of medium truck-based SUVs is higher than that of automobiles, and when they have four-wheel drive, they can handle more difficult off-road conditions.
Mid-size SUVs can be equipped as off-roaders and even racing rods if you choose sporty models. Due to the high demand for them, it is understandable why more than 2.2 million mid-size SUVs and hybrids were bought in the US in only one year. Since most mid-size SUVs don't have independent rear suspension, long-distance passengers will find them less comfortable.
These SUVs have poor fuel efficiency and are less maneuverable than sedans or crossovers. Most versions have a 6-cylinder engine, while some have an 8-cylinder option that improves their ability to tow large loads at the expense of even less fuel efficiency. Midsize truck-based SUVs include the Ford Explorer, Ford Escape, Dodge Durango, Jeep Grand Cherokee, Jeep Cherokee, Toyota 4Runner, and Chevy Blazer.
8. Large Truck-Based SUV: ( Types of SUVs )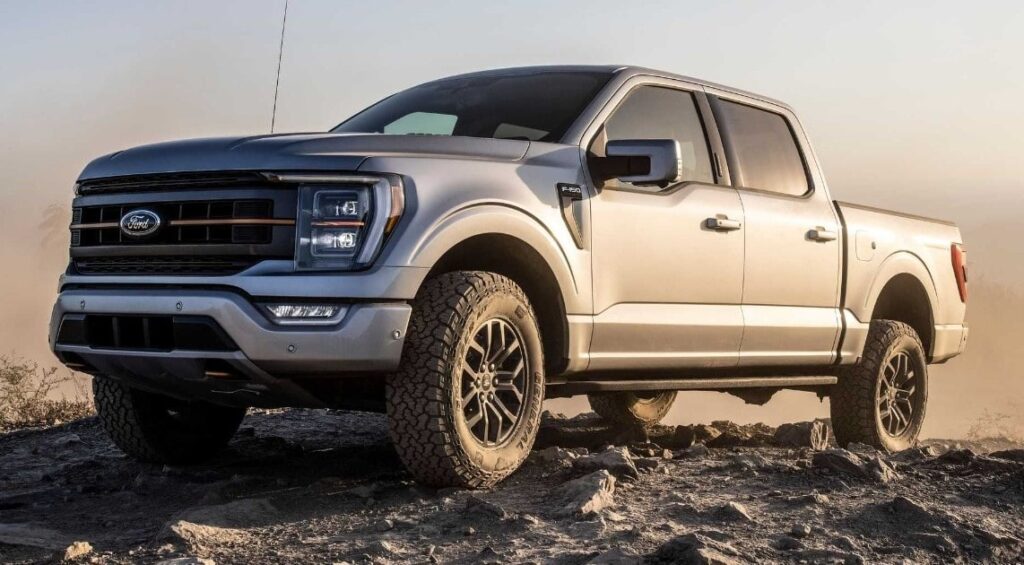 The giant SUVs are constructed on truck-like chassis that mimic platforms for pickup trucks. These SUVs are ideal for drivers who want a high vehicle posture on the highway and pulling power and security when navigating slick or snowy roads. Large SUVs are cumbersome to drive and should be treated like a large van. As a result of a sharp turn, swerving, or another unexpected driving maneuver, they are more likely to roll over because of their high center of gravity.
Large SUVs often come with a 6-cylinder or 8-cylinder engine to provide them with considerable towing capacity. Despite their larger size, the vehicles still feature five seats and additional storage space in the back. Huge SUVs typically suffer minor damage in collisions with cars other than tiny automobiles. Large SUVs include the Lincoln Navigator, Ford Expedition, Cadillac Escalade, GMC Denali, Chevy Tahoe, and GMC Yukon.
Conclusion
The first vehicle design to successfully combine the comfort of a large vehicle, the driving characteristics of a hatchback, the luxury of a premium sedan, and the off-road capabilities of all-terrain versions was the SUV and crossover. The unprecedented global success of such cars shouldn't come as a surprise in those circumstances. No matter the class, price, or size, SUVs and crossovers are effective and practical cars that appeal to the widest variety of buyers worldwide.
The popularity of SUVs is due to several factors. Compared to an estate or hatchback of comparable size, they are frequently roomier and more functional. They can provide more straightforward access for those with mobility issues. Thanks to their formal suspension and higher seating position, you don't have to stoop down to buckle your children into child seats. Many people enjoy the view from a higher vantage point, while others want the rugged image of an SUV or the sense of security that a more extensive, the bulkier vehicle may provide you.
Content Source: – lemonbin, cazoo, carshtuff
Image Source: – kbb, autotrader, motorbiscuit, motortrend, usnews, autoblog, news-journalonline, pinterest