12 Types of Wood Cutting Tools and Their Uses [with Pictures & Names]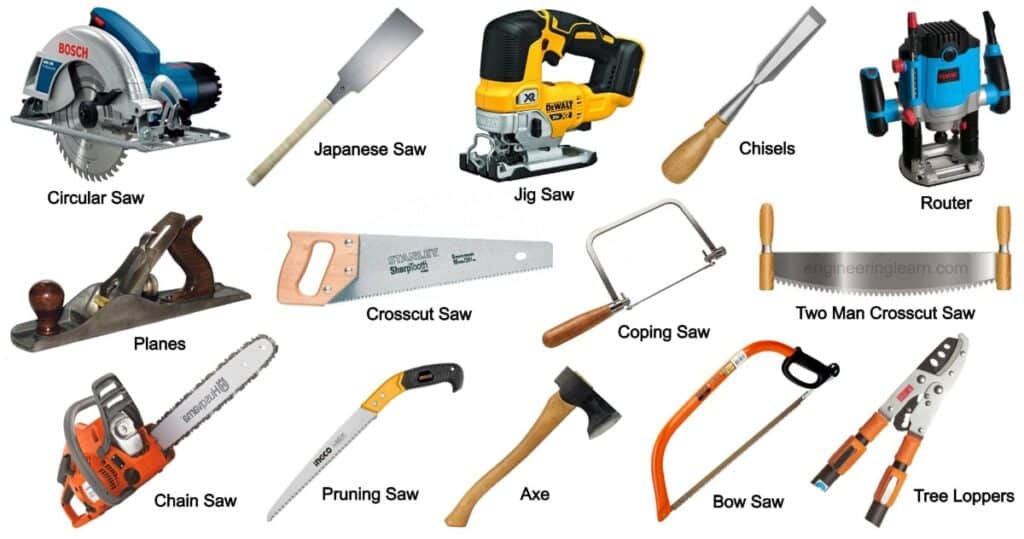 Introduction
Types of Wood Cutting Tools and Their Uses [with Pictures & Names] :- There are various types of tools used for cutting wood in various ways and each tool has its own peculiarity in wood cutting. Cutting can be uncomplicated as well as quick if right wood cutting tool is selected. Some wood cutting tools need man power while some tools require electricity or charged battery.
Types of Wood Cutting Tools
There are various types of wood cutting tools available these days. These are:
1. Power Saws

: ( Types of Wood Cutting Tools )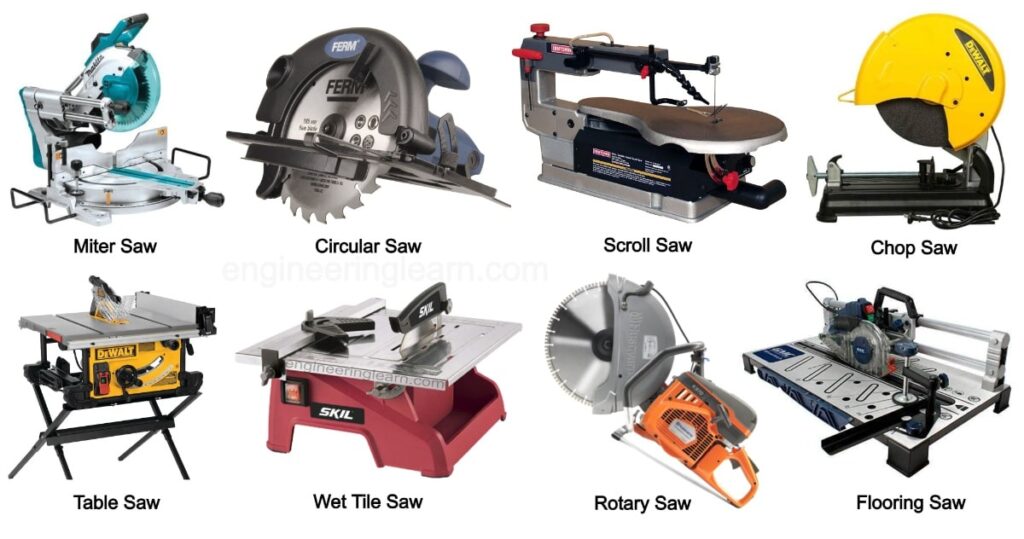 The major advantage of using power saws is that they can easily cut significant amount of wood in short duration of time. Power saws have rechargeable battery due to which they are known as electric saws. In comparison with hand saws, power saws are faster and they do not need huge man power due to this fact they are one of the most popular among other wood cutting tools. They can fit with various types of blades depending upon cuts such as for crosscut and rip cuts.
Various power saws used nowadays are: Scroll saw, Mitre saw, Band saw, Table saw, Reciprocating saw, Circular saw, Jig saw.
A) Jig Saw
Jig saw are required when wood piece are cut into curves. They are best suited for cutting curves as well as cutting lines in piece of lumber. Jig saw are used for cutting different materials such as wood, plastics, metal, laminate etc.
Tips for the selection of types of jigsaw blade:
For wood and PVC cutting carbon steel blades are used.
For thin metals bi – metal are used.
Fine toothed blades are used for clean and accurate cuts and for faster cutting of woods coarse blades are used.
Some jigsaws are cord-less while some of them are corded, cord-less jigsaws provide more convenience because they are portable but corded jigsaws provide long period of works because they do not have battery issue.
Type of jigsaw depends on the purpose need to be served. If jigsaw are used where power source is available then it is good to use corded jigsaw for overcoming the issue of batteries.
B) Band Saw
Band saw can cut smooth curves in woods precisely. Band saw comes in both stationary as well as portable versions. Band saw can make cuts in material other than wood also. Band saws are cheap.
C) Circular Saw
Circular saw is suitable for cutting materials of different types. They are not best for cutting wood but can be used for other cutting works. They are convenient and portable to use. They can help in cutting plastic, wood, metal and masonry.
D) Table Saw
Table saw are used for cutting large number of various planks and pieces of lumber, they can help in precise cutting. Table saw also helps in cutting many cuts one after another. Table saw are easily carried to job site and reduce the time of cutting significantly. Some table saw have legs like model by which they are able to stand as tall while some are a bit smaller.
2. Hand Saws

: ( Types of Wood Cutting Tools )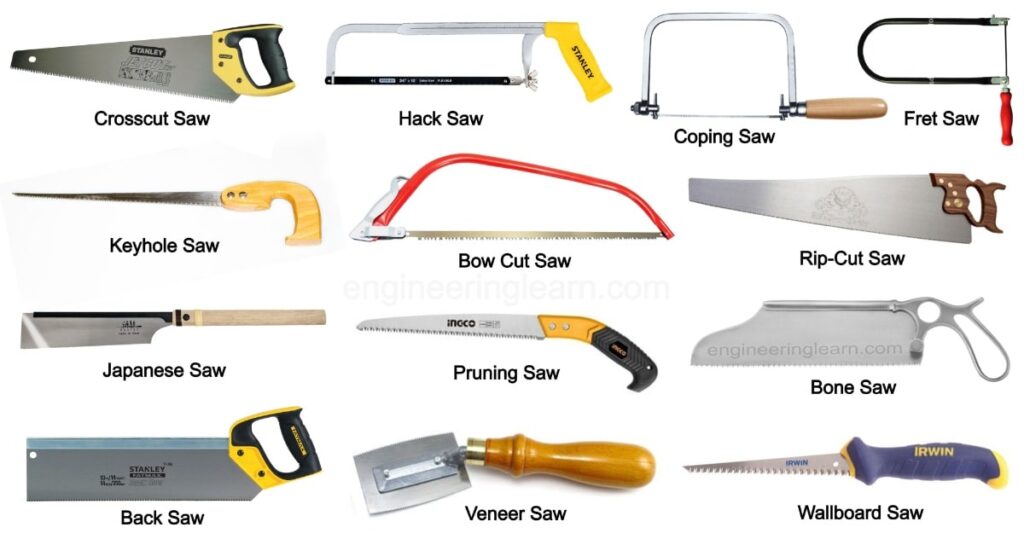 These are the traditional as well as basic tools for wood cutting. Hand saws are used for serving various purposes and they are available in huge variety. Hand saws have teeth of steel, iron and other metal blade and they need man power. On the basis of various size and types of teeth there are various types of hand saws:
A) Hacksaws
These are used for cutting pipes and other things. They are easy to carry at the time of using to saw a log. Hacksaws are less expensive and easily available. Blades can be removed and inserted according to the material which is being cut. Blades have different tooth count which depends on the use.
B) Japanese Saw
Japanese saw are visually appealing and have unique design. They are generally referred for pull saw. Japanese saw are light weighted and simple in use, they just require pull for cutting the wood but this pull need very less strength such as hacksaw and other hand saws.
C) Bow Saw
Bow saw have long blade for handsaw. They have huge teeth arranged in cross cut design which allow cutting of tree limbs in swift manner. Bow saw can cut in both conditions that is pushing or pulling of saw. Bow saws are used for various tasks. Bow saws are also used when cut through logs is required. For the purpose of rough cuts they are very good option. They are well suited for outdoor woodcutting purpose.
D) Crosscut Saw
Crosscut saw have thick and large blade and the teeth of the crosscut saw are also large which enable them in cutting trees and large limbs. For cutting tough wood, crosscut saw is well suits. Crosscut saw has long life and can be used for several purposes and well suited for outdoor woodcutting.
E) Coping Saws
This saws have interesting design in comparison to others handsaw. Coping saws are widely used for intricate cuts. They are very handy to carry and are used for making curved cuts and for cutting intricate shapes. Blades of these saw are thin which makes easier to changing the direction when required. Coping saws provide a clean cut, they are also used for making cuts inside the wood but a hole is drilled before inserting the saw blade in wood.
3. Chisels

: ( Types of Wood Cutting Tools )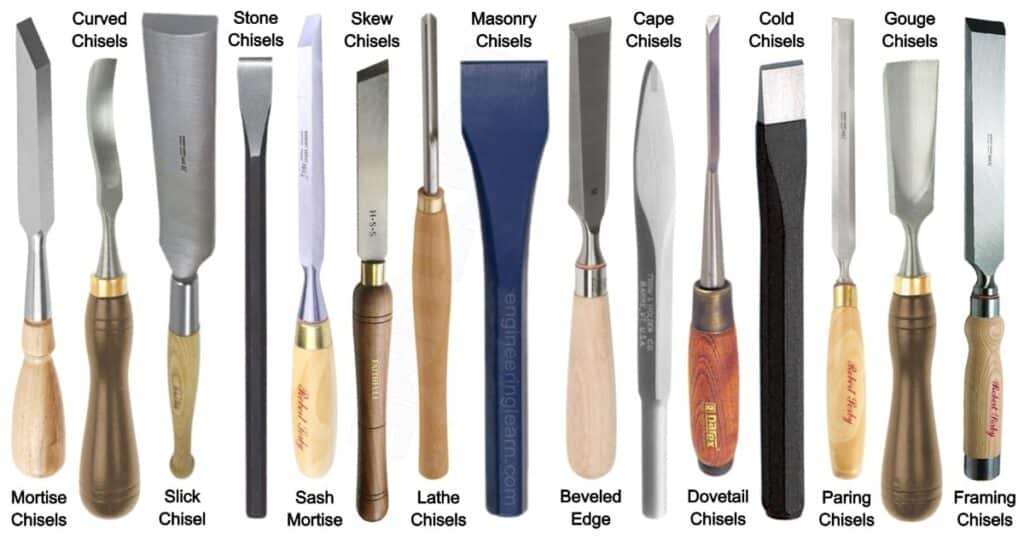 Chisels are available in various shapes and sizes. They can be used for carving wood by hand which can enable them for creating very fine wood art very simply, sculptures are created using wood chisel. They have metal blades cutting edge which is protruding from metal, wooden or plastic handle. They are usually used for joining or fitting of two pieces together.
4. Router

: ( Types of Wood Cutting Tools )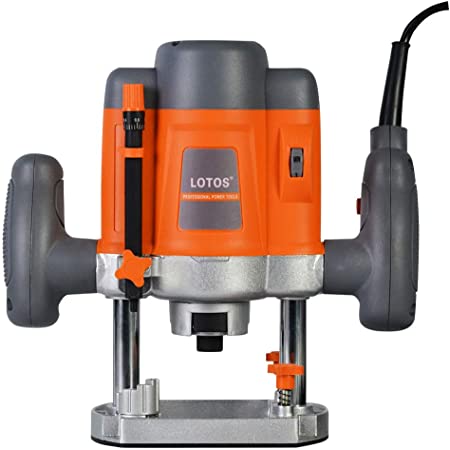 Router can be defined as high powered tool which is used for shaping of woods and for making different types of joints. They are also useful in rounding off sharp and rough edges of woods and they are used for making grooves as well as slots in woods. They are durable and powerful therefore they can be used on daily basis. Routers are widely used for making fine cabinets. Intricate works can also be performed using high quality router.
5. Chain Saw

: ( Types of Wood Cutting Tools )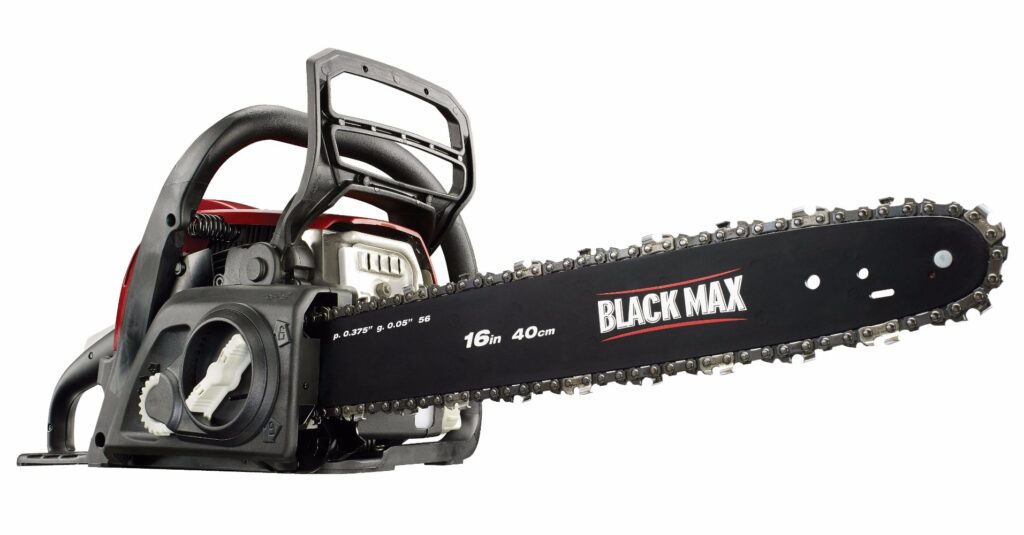 Chain saw are used for cutting trees very fast, they can even cut thick trees or woods. They are very less time consuming, electric saw and easily used. They are used for cutting thick logs of wood for making them easier to transport. Light weight chain saw are most preferable which makes them use comfortably. Chain saw are also used for making certain cuts and cut through boards but they are not precise in this work.
6. Pruning Saw

: ( Types of Wood Cutting Tools )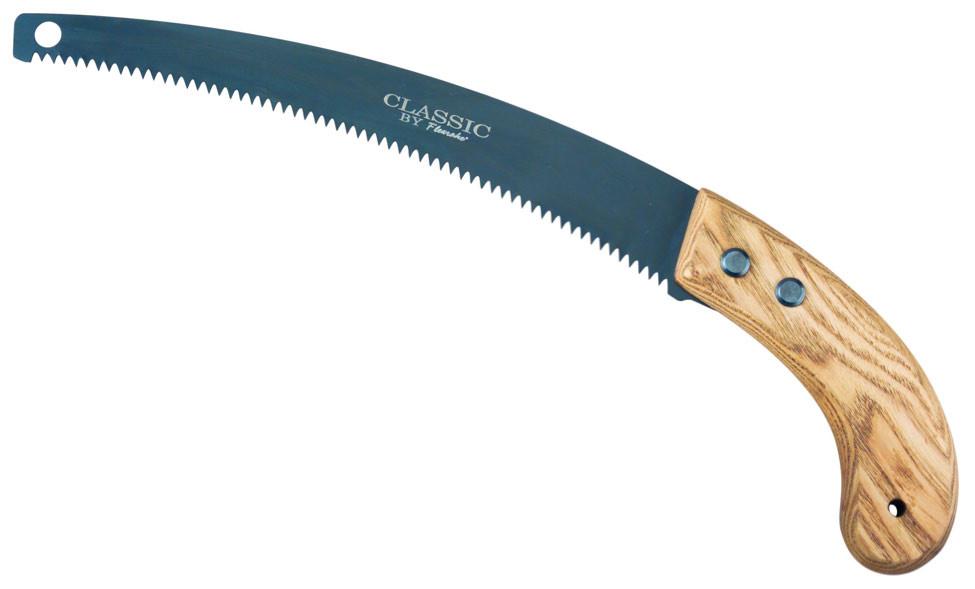 They are widely used by tree surgeons for making specific cuts in tree limbs. They are long and have curved blade in which coarse teeth are provided which is used for quick tree limbs work by cutting in both direction. Using pruning saw is easy and less time consuming in comparison to other manual options.
7. Planes

: ( Types of Wood Cutting Tools )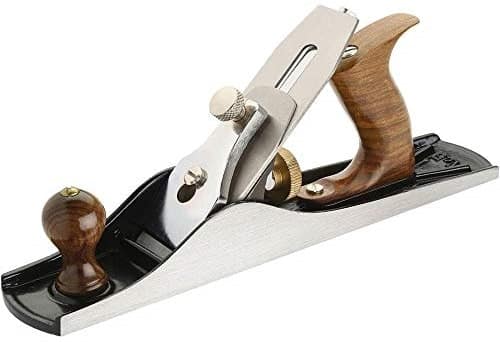 Planes are generally used for shaping the piece of wood. Planes have sharp blades which enable them to slice off or cut small and extra wood particles from the surface of wood. Various manual wood planers require huge strength and can be difficult to use. They are cheap and can be used in different types of situations. There are many types of planes available in market but bench and smoothening planes are most popular. Planes are of both types which work on electric as well as man power. Compass plane are preferred for work in curved surfaces, shoulder planes are used for tenon joints and forming rabbet.
8. Lathe

: ( Types of Wood Cutting Tools )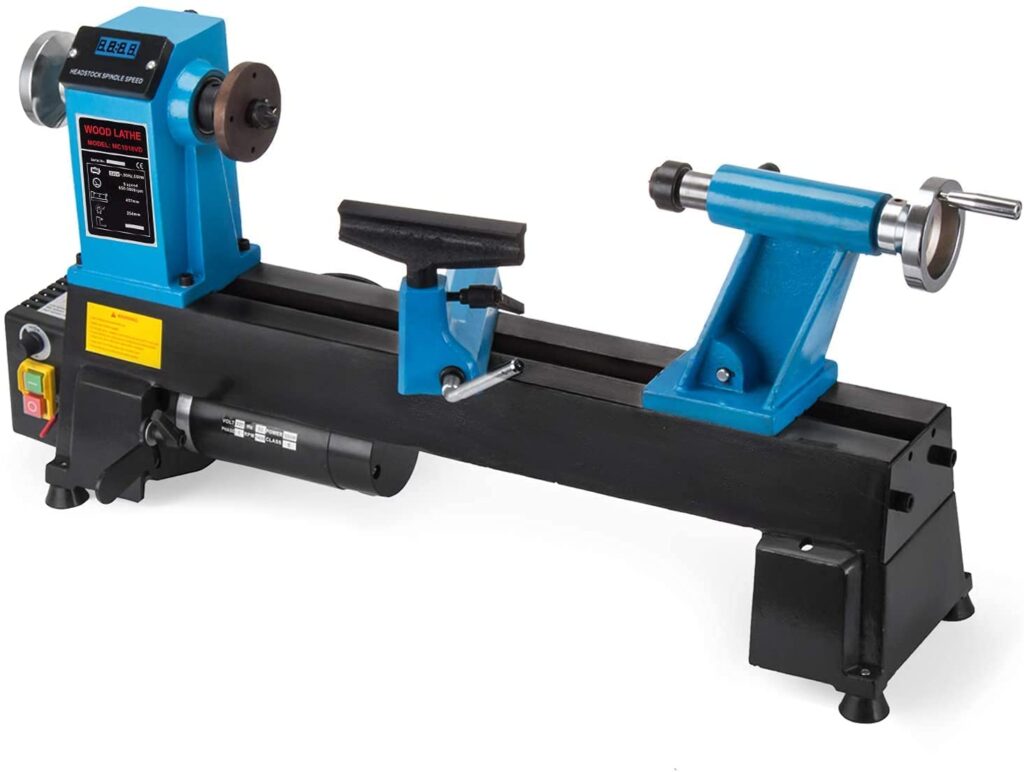 Lathe are used in cutting wood by attaching different tools with lathe and enable them to use it as sort of all encompassing tool for wood work. It can help in planning a piece of lumber as well as in precision cut also. Lathe is expensive. Lathe uses various shapes and sizes of chisels. They provide proper finish surface and various wood decoration can also be made by using them.
9. Two Man Crosscut Saw

: ( Types of Wood Cutting Tools )

Two man crosscut saw can used for cutting tree by making two men standing in opposite side of tree and crosscut saw can be then pull and push in alternate fashion and this results in cutting down tree in swift manner making task less taxing. In this saw two large handles are provided for operating person to hold it, the handles are griped with both the hands and results more strength in pulling and pushing the saw. They are rarely used in these days.
10. Axe

: ( Types of Wood Cutting Tools )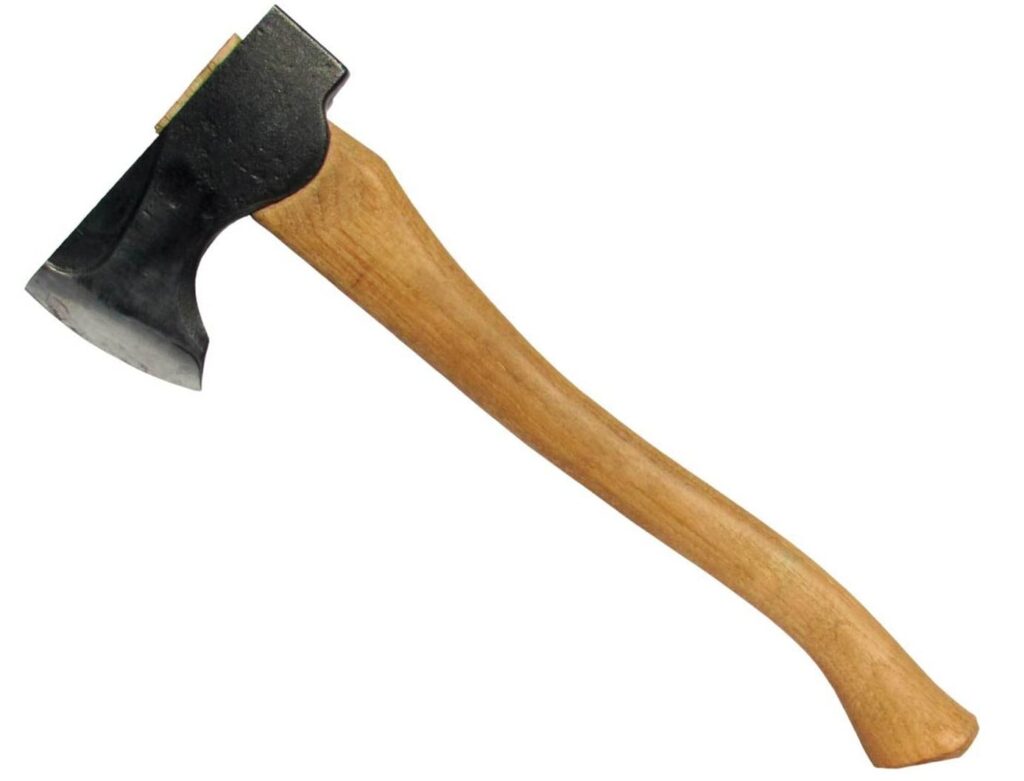 Axe is the traditional tool used for cutting down tree. But they are not as simple as chainsaw. They need proper technique in order to give effective wood cutting. Axes are used for splitting of tree logs also.
11. Rip Cut Saw

: ( Types of Wood Cutting Tools )

Rip cut saw are widely used for cutting boards easily and quickly. Rip cut saw need a bit of strength for using them properly. Rip cut saw are cheap in price.
12. Tree Loppers

: ( Types of Wood Cutting Tools )

Tree loppers are used for cutting down branches of trees and used to remove dead tree branches while thicker tree limbs require chainsaw.