5 Types of Semi-Trucks – Introduction, Weights, Brands & Fundamentals [with Pictures & Names]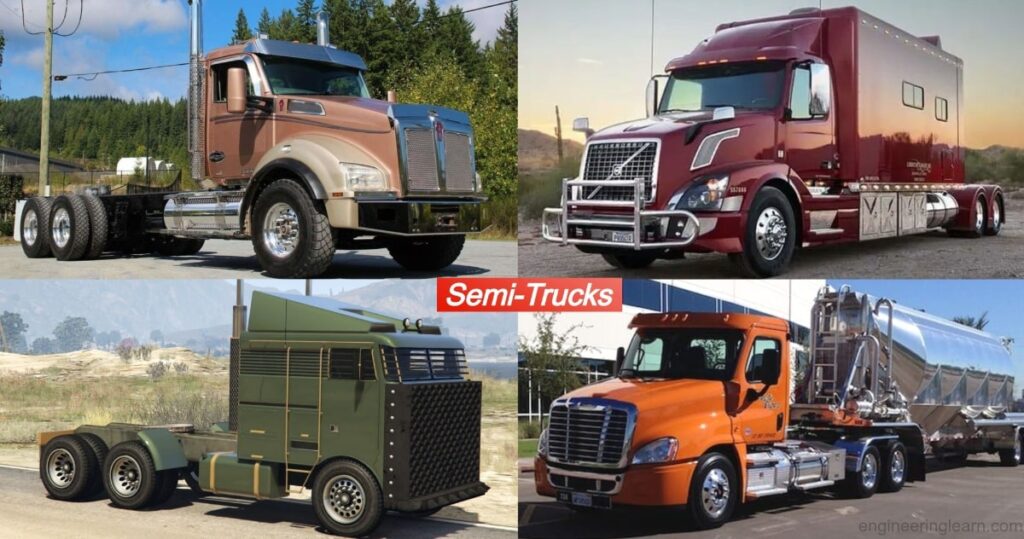 Introduction
Types of Semi Trucks – Introduction, Weights, Brands & Fundamentals [with Pictures & Names]: – Semi-trucks are classified into two types; conventional and cab-over-engine. Semi-truck drivetrains are available in 42, 62, and 64 axle chassis-cab combinations. Cab-over-engine semi-trucks feature smaller cabs and more cargo capacity than conventional semi-trucks.
Despite the rise of internet commerce, semi-trucks still transport 70% of worldwide freight. There are several semi-truck designs and layouts available. On the other hand, semi-trucks in North America appear very different from those in Europe. (Types of Trucks)
Fundamentals of Semi-Truck
Semi-trucks are used for various transport tasks and come in multiple engines, drivetrain, chassis, and cab configurations.

All semi-trucks have one thing in common: the trailer is connected to the truck through a fifth wheel.

A semi-truck (big rig or 18-wheeler) is a truck-tractor that tows a semi-trailer in the United States.

A semi-truck is a truck-tractor or 'prime-mover' in Europe that tows a semi-trailer.

The engine placement is the most noticeable distinction between North American and European semi-trucks.

The most prevalent semi-truck in the United States features a front-mounted engine. A Conventional Semi-Truck is the name given to this type of truck. This semi-truck style is distinguished by a hood that covers the machine in front of the cab.

Semi-trucks in Europe and Asia have the engine above the steering axle, beneath a flat-faced cab. A Cab-Over-Engine truck-tractor is the name of this type of semi-truck (or simply a cab-over).
What are the Weights of Semi-Trucks?
The combined weight of semi-truck and trailer combinations is another crucial regulatory constraint. The maximum allowable weight is the gross vehicle weight rating (GVWR).
Aside from the safety concerns associated with overloaded vehicles, semi-trucks under load impose enormous stress on the road surface (asphalt), resulting in road pavement deterioration.
As a result, semi-trucks carrying laden trailers must stop at weigh stations (weighbridges) along the roadway to get clearance to continue with the load.
The operator may face fines if a semi-truck combination exceeds the permitted GVWR. Excess cargo must be removed from the truck for it to continue on its path.
The weight of the semi-truck (the tractor), known as tare mass, is crucial to the big rig's load-carrying capability. The less load mass that can be carried on the trailer, the heavier the tractor.
The average American conventional semi-extended truck's wheelbase and extra-large cab are built for long-haul trucking life on the road. Many conventional semi-trucks are fully equipped mobile homes. They make up for lost cargo efficiency with increased driver comfort.
Types of Semi-Trucks
Inside and out, standard American and European semi-truck cabs seem considerably different. While both are available in various sizes and levels of comfort, the traditional semi-truck cab is designed for a trucking lifestyle. In contrast, the Euro semi-truck cab is designed for commercial trucking.
The sizes of conventional semi-truck cabs range from modest day cabs to enormous sleeper cabs. Roof heights of standard semi-truck cabs vary, from a flat, low roof on day cabs to higher ceilings on sleeper cabs that give the traditional 'headroom,' allowing the driver to stand in the cab's living compartment.
Furthermore, driving semi-trucks needs above-average driving talents. You must have specific training to drive a semi-trailer safely.
Semi-trucks are classified as follows:
1. Day Cabs: ( Types of Semi-Trucks )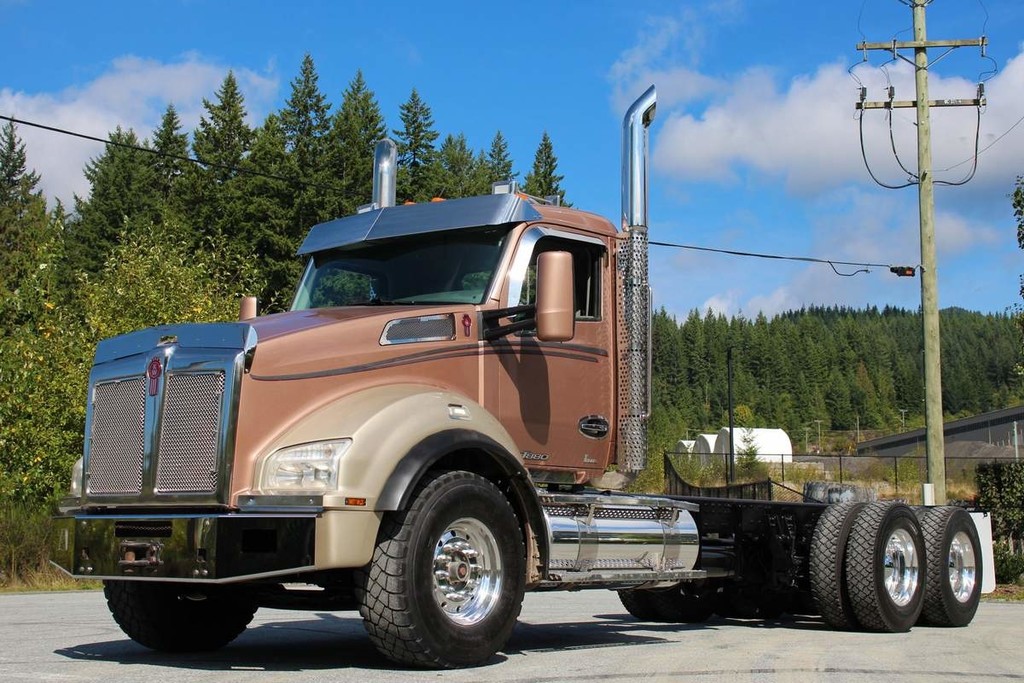 A day cab is a simple semi-truck with seating for a driver and a passenger and frequently has rear windows. Backing up and maneuvering the day cab is easier with these rear windows than with sleeping compartments.
Day taxis are frequently utilized for shorter excursions that do not need the driver staying overnight. They are easy to drive in confined spaces and are perfect for simple navigation because of their more temporary body. A day cab may be connected to almost any trailer style, making it a flexible tractor type.
2. Personalized Haulers: ( Types of Semi-Trucks )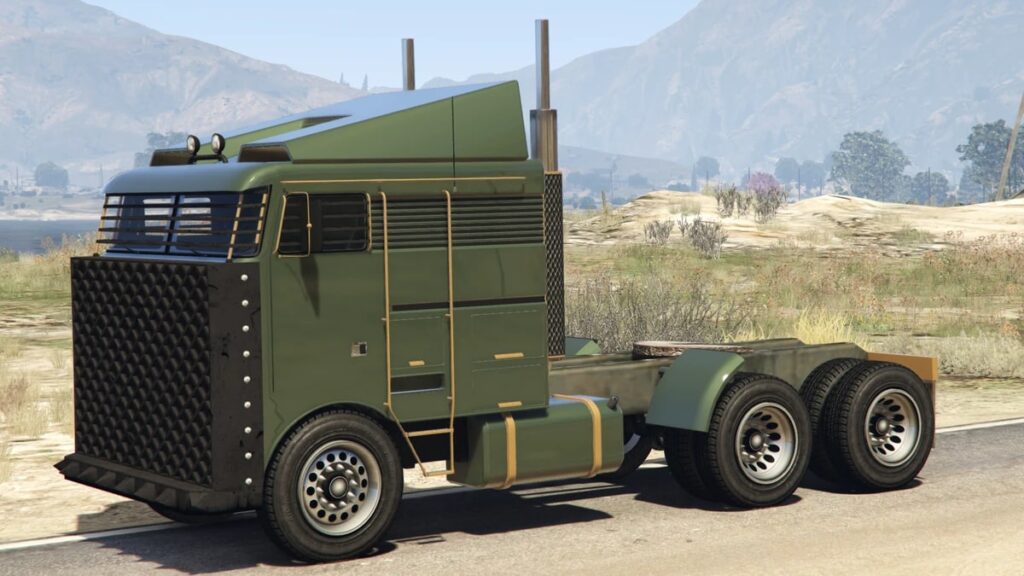 A bespoke transporter is an excellent solution for people who want a unique tractor. Custom haulers are adaptable trucks that may be tailored to your specific needs. You may have a hauler with varied towing capacities and additions. It is possible to add sleeping rooms to a custom transporter.
A bespoke hauler has the advantage of being outfitted with some of the most powerful engines on the market. These carriers transport items long distances and are frequently used for big loads.
3. Sleeper Trucks: ( Types of Semi-Trucks )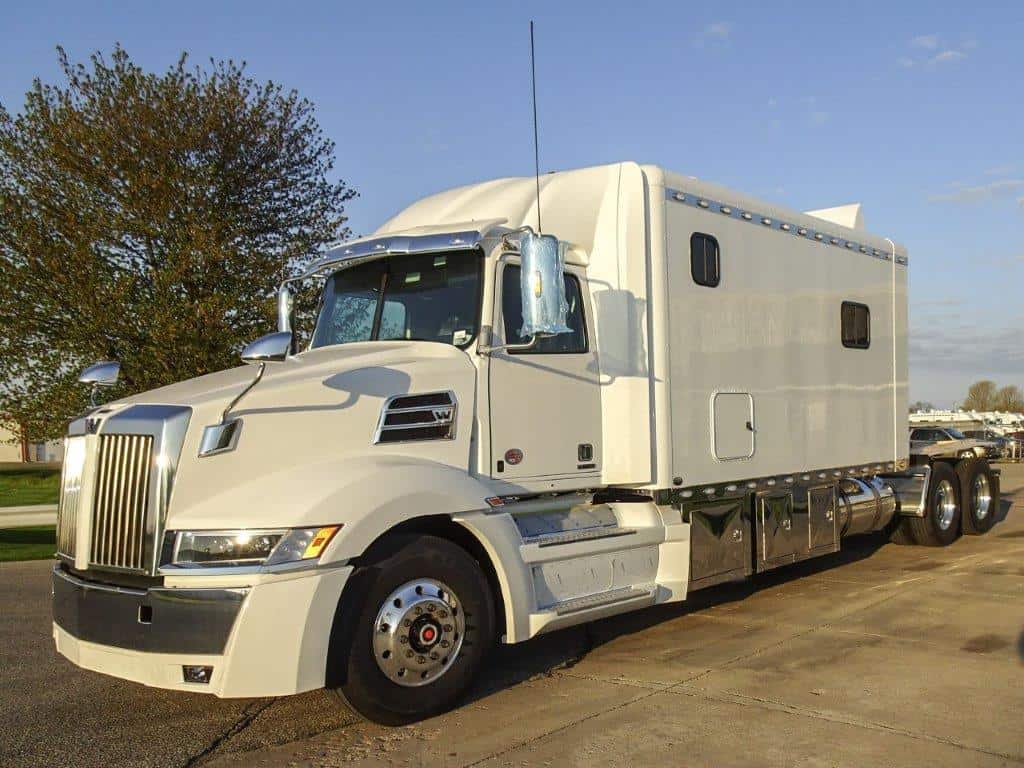 A sleeper truck is an excellent alternative for individuals that perform over-the-road trucking. These semi-trucks are outfitted with sleeping accommodations and other amenities. The driver and passenger seats are located at the front of the tractor, similar to a day cab. On the other hand, the whole cabin of a sleeper truck is dedicated to living quarters.
Sleeper tractors come in a variety of sizes and types. You may choose between a basic version with a sleeping room and a much more complex style with a full RV setup. Sleeper trucks may be attached to several trailer types and are most commonly used in combination with long haulage.
4. Box Trucks: ( Types of Semi-Trucks )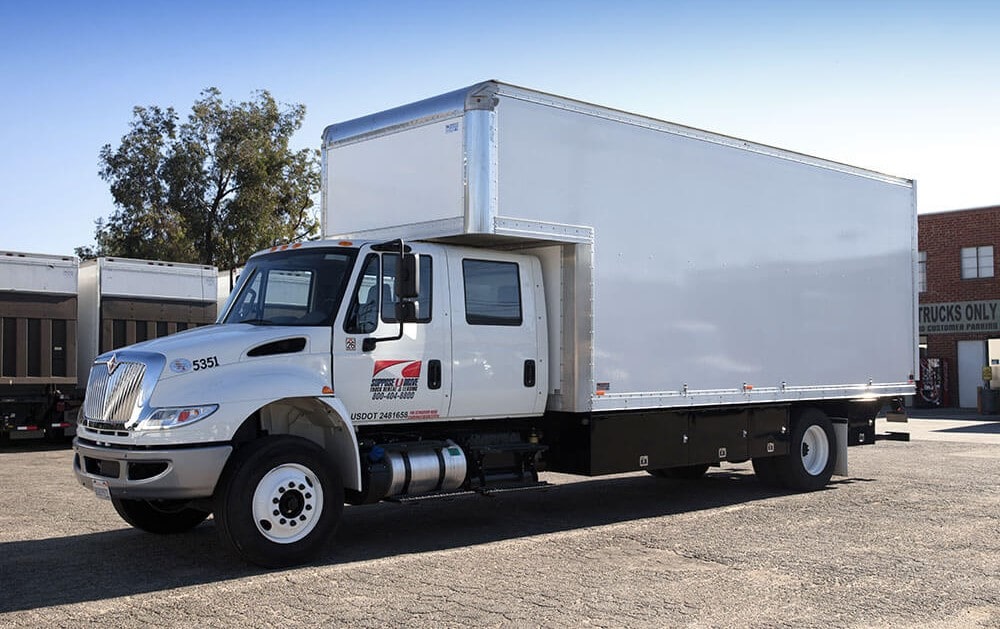 A box truck is a semi-truck with a cargo area shaped like a cube. A box truck's cargo area is segregated from the rest of the vehicle, and the entry is in the back.
Furthermore, many versions include a door between the cabin and the cargo section for easy access. It is the most frequent type of semi-truck and is used to move furniture and appliances of all lengths and sizes.
Box vehicles are sometimes called cube vans, cube trucks, box trucks, and rolling toasters. They are usually used to transport products, mainly from retail establishments, to protect them from the outdoors.
5. Dry Bulk: ( Types of Semi-Trucks )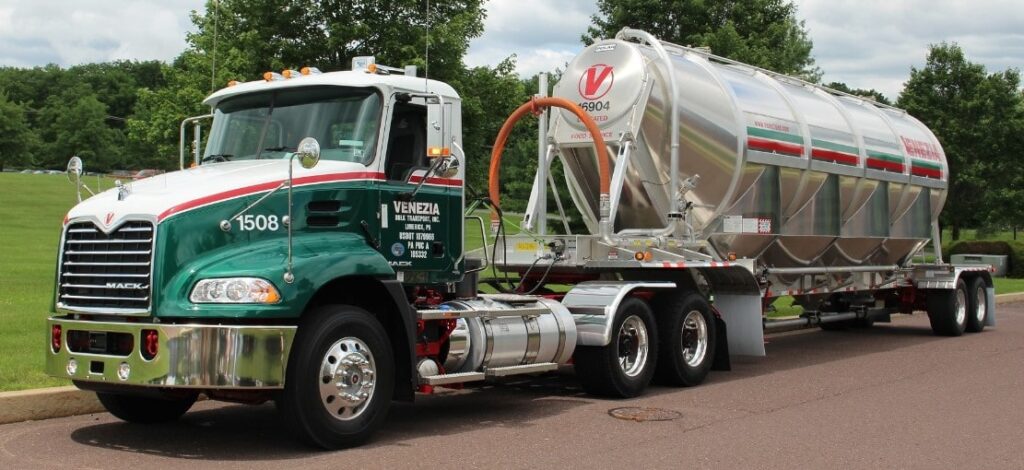 Other semi-trucks that can transport enormous quantities of products, especially dry commodities, are dry bulk semi-trucks. They are mainly used to carry massive quantities of chemicals, food, and building supplies. A dry bulk semi-truck is another term for a pneumatic trailer.
The rear and top of the tank are metal cylinders with several cone-shaped hoppers and maintenance openings. A valve at the bottom of the hopper connects to a pipe that travels to the trailer's bottom.
Finally, this information can help you choose which trucking industry specialization suits your company's demands. By studying the many types of semi-trucks and how they are utilized, entrepreneurs can select the best semi-truck for their trucking company.
How long are Semi-Trucks?
Countries worldwide have rules that restrict the length of road freight vehicles, notably semi-trucks pulling semi-trailers. Long cars and trailers have a huge turning circle, which poses a safety concern. On severe turns and hairpin bends, the trailer will move into an incoming or neighboring lane, providing an evident risk to other road users.
The fascinating distinction between North American semi-trucks and their European (or Asian) equivalents is based on the geography and highway features of the two geographical locations.
The United States and Canada have hundreds of miles of straight roadway with few tight turns. As a result, North American semi-truck tractors (not trailers) can be significantly longer than Euro and Asian semi-trucks.
On the other hand, Europe is very hilly, with narrow, curving roads that need a semi-truck to be as agile as possible (restricted length) without sacrificing cargo-carrying efficiency.
Common Semi-Truck Brands
Furthermore, when looking for a semi-truck, you must select a few typical manufacturers. The following are some of the most well-known semi-truck brands:
1. Freightliner
Freightliner is a transportation industry stalwart, with the motto "Trucks that mean business." Freightliner is well-known for producing high-quality vehicles with exceptional durability, efficiency, and fuel economy.
2. Autocar
Autocar manufactures a series of specialized semi-trucks emphasizing leading innovation and technology. Autocar has been in business since 1897 and has become a trusted name in the transportation sector.
3. The Western Star
Western Star is yet another undisputed industry leader. Western Star has been known for its heavy-duty vehicles that withstand the harshest conditions since 1967. Western Star has built a solid name in the transportation business, from the forestry industry to the coal mines.
Conclusion
Semi-trucks are typically used to transport significant commodities such as food, machinery, vehicles, building materials, etc.
There you have it, a glimpse inside the intriguing world of semi-trucks on both sides of the Atlantic. The variety of cab designs and technology used in modern semi-trucks symbolizes the world we live in. Simply put, semi-trucks reflect the cultures and economy in which we live, regional quirks, and cultural legacies. Whether it's American traditional semi-truck fervor or European cab-over efficiency, semi-trucks and their drivers are out there delivering goods all over the world.
Content Source: – lemonbin, wheelsinquirer, transwest
Image Source: – internationalmachinery, fandom, rvtravel, tinyhousedesign, veneziainc